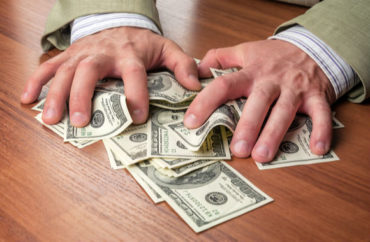 'Quid pro quo harassment'
Boston College allegedly withheld union fees from Ardeshir Ansari's paycheck even after the non-union electrician told the Catholic school that the activity violates his "sincerely held religious beliefs" as a Muslim.
It only relented after Ansari reported the illegal activity to the Equal Employment Opportunity Commission, but has not paid back the fees it withheld, according to a Wednesday lawsuit by his attorneys at the National Right to Work Foundation.
Boston College has a collective bargaining agreement with Service Employees International Union 32BJ, District 615, requiring employees to "join or financially support" the union as an ongoing condition of their employment, according to the suit.
More than a year ago, Ansari instructed the college and union to divert his compulsory fees to "one of several charities" he suggested.
That is "a long-established remedy for such a conflict," the foundation said in a press release Wednesday: "Instead of responding, the college continued to take a cut of his paycheck and send it to SEIU officials in violation of his sincerely held religious beliefs."
Ansari filed charges against both with the EEOC in January, and the commission determined in July that both had violated Title VII of the Civil Rights Act, which prohibits religious discrimination. It issued a "right-to-sue letter" in September, prompting the federal lawsuit, since Ansari had "exhausted his administrative remedies."
The college and union had one "last opportunity" Oct. 8 to either refund his fees or prove that it had fulfilled his request to donate them to charity, but did neither, he says.
Muslim employee sues Boston College for taking union fees against his religious beliefs by The College Fix on Scribd
MORE: Michigan teachers union frees employees from mandatory dues
Employers are required to "reasonably accommodate" the religious beliefs of employees under Title VII, and "Ansari is member of a protected category, that being Muslims who believe that they must not join or financially support a labor union," the suit says.
Despite his qualifications for his job at Boston College, it threatened to fire him unless he paid off the union: "Employees outside the protected class, those who hold no objections to joining or financially supporting the Union, are not having their religious beliefs violated by an agreement to discharge them."
The college and union committed "quid pro quo harassment" against the employee by "repeatedly" deducting fees from his paycheck after he expressed religious objections to joining or financially supporting the union.
He's asking the federal court to grant permanent injunctions against the college and union to stop religious discrimination against him and inform employees that they are "entitled" to have their union fees pay to a charity.
Ansari wants a declaration that his "entire fee normally demanded" by the union will be paid to a "mutually agreed upon charity," and that it will give all his past fees – plus interest – to that charity. He's also seeking damages for "emotional pain, suffering, and mental anguish" for failure to accommodate his beliefs and threatening to fire him.
Beyond being awarded his costs in the lawsuit, Ansari is seeking the court's continued oversight over Boston College and the union to ensure they comply with court orders and Title VII.
The "best solution" to this situation is a right-to-work law, since it wouldn't require employees to object on the basis of religious belief, said National Right to Work President Mark Mix. But until that happens, workers with "sincere religious objections" should exercise their legal rights to not pay a union as a job requirement.
MORE: Teachers sue to recoup union payments after Janus ruling
IMAGE: Vova Shevchuk / Shutterstock.com
Like The College Fix on Facebook / Follow us on Twitter