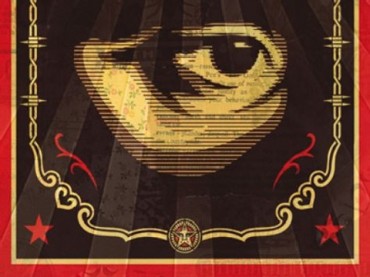 This week's Democratic National Convention isn't all Bernie Bros wreaking havoc on the City of Bro(therly) Love or journalists complaining about the "Bataan Death March" in Philadelphia's 108-degree heat index.
There's also the "Democratic Youth Council," and as the Washington Examiner's Ashe Schow says in her report from the "Orwellian" group's meeting, it will remind you "why so many people dislike millennials today."
Hillary for America's millennial vote director – who said students can get paid for mobilizing on campus for presidential nominee Clinton's campaign (Bernie Bros do it free) – laid out a list of ground rules that seem straight out of Safe Space Central Casting, starting with this:
"Don't yuck my yum" – this borderline-obscene expression is apparently another way of saying "live and let live," but Schow says it can also apply to being nonjudgmental about food and sexuality
Director Sarah Audelo literally said: "For some of us, there are some things that are very yummy and it hurts when people 'yuck' on us." Try not to yuck your lunch after reading that.
MORE: Gary Johnson neck and neck with Trump among millennials
Another rule: Get out of here if you support us but aren't us.
Audelo: "Again, we totally want to hear from you, but because as folks who are 36 and under we so rarely get our own space [seriously?], we very rarely get an opportunity to discuss the issues that are important to us, we're going to reserve this space for our 36 and unders."
Schow, who estimates the room was a third non-millennial, says this reminds her of campus protesters who shoo away allies who aren't black or LGBT, because that's a great way to build a big tent and create tangible change.
It reminds me of the bisexual Latina activist who stood up at a University of Missouri vigil for LGBT victims of the Orlando nightclub shooting and went on to complain about whites.
MORE: Five in six millennials disagree with Clinton on abortion
Perhaps most annoying was this sycophantic schtick by a Pennsylvania state lawmaker (who made a brief congressional bid) who told the millennials they are "smarter than their parents" because they've been Googling since they were kids.
(Check out this pic of Rep. Brian Sims from what appears to be a Pinterest fan page about him. He's the complete package, except for a backwards baseball cap. Makes me think of Entourage.)
Sims goes on to laud the millennials for dominating the demographic blocks that are "significantly more empathetic" than the perennial college bogeyman: the "straight, white patriarchy" of America.
Empathy over common sense: Nothing could better describe the Democratic Youth Council.
MORE: Socialism is more unpopular with millennials than capitalism
MORE: Millennials unite 'against hate' (i.e., Trump)
Like The College Fix on Facebook / Follow us on Twitter
IMAGE: Che1899/Flickr