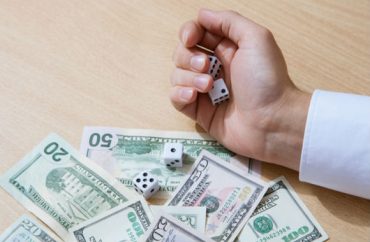 Move over, Jeopardy. Start packing, Wheel of Fortune. There's a new game show in town, and this one is aimed specifically at debt-laden college graduates.
Michael Torpey, an actor known for his role on Netflix's Orange is the New Black, has unveiled "Paid Off," a game show on truTv where graduates can compete to have their student debt forgiven.
The show's official website describes it as:
Student loan debt is out of control and comedian Michael Torpey (Orange is the New Black) has the foolish idea he can do something about it. Paid Off with Michael Torpey gives three lucky college grads – saddled with student debt – the chance to test the depth of their degrees in a fun, fast paced trivia gameshow. In the end, one lucky winner will get the chance to have their student debt wiped out.
Inside Higher Ed reports that the emphasis of the show is on the simplicity of the questions, which are not designed to trick or challenge students too much. One category included students guessing the correct planet after comedian Alan Jones insulting it.
The show is undoubtedly political, with its main message being "Congress needs to do something about educational debt," according to Inside Higher Ed.
Once each contestant is eliminated, he or she engages in some sort of political activity, including making a call on a "symbolic 'direct to Congress' telephone."
The game ends with a rapid-fire round of eight questions in 60 seconds. The number of questions the contestant gets right determines the amount of debt relief he or she wins.
Torpey wrote on Twitter that filming for season one has already concluded, and that anyone who enjoys the show should tell truTV to order more episodes.
MORE: The student loan system is broken. 
IMAGE: Shutterstock
Like The College Fix on Facebook / Follow us on Twitter