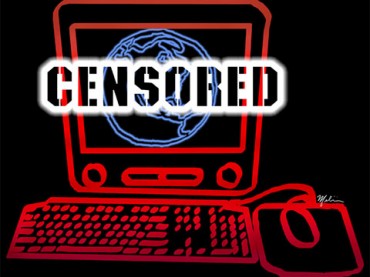 Last year we reported on Northern Illinois University's "acceptable use policy," which inexplicably banned community members from using the campus network for "political activities" and "personal social media."
The school had apparently instituted a policy intended for office workers, but it didn't cop to it right away.
@Margaret_Nissen Let's work through this together, Margaret. What do you take that to mean?

— NIU (@NIUlive) August 21, 2014
The school is back in the news for its policies on intellectual freedom – but now as a shining example of how universities should be proactive and set policies for social media usage, rather than leave faculty worrying they might be punished for venting on Twitter.
The Daily Chronicle of DeKalb County, where NIU is based, reports on a professor who says "the clearer we can be upfront the better" for social media use by faculty.
That's in the context of the University of Illinois at Urbana-Champaign's rescinded job offer to Steven Salaita over his vicious anti-Israel tweets last summer:
Universities in particular have to be cautious when considering social media policy, specifically to protect those intellectual freedoms, [NIU Communications Professor David] Gunkel said.

"It's more complicated, especially with professors that have been granted tenure and the freedom to engage in intellectual freedom, to do research that is political or critical of government or other organizations," he said. "What they publish in academic journals is protected. … But what they do on social media doesn't have that same protection. There is a disconnect."
Good thing NIU has a policy!
Northern Illinois University, one of DeKalb's largest employers, has long had a social media policy in place, as well as a lengthy code of ethics encompasses the idea of academic and intellectual freedom.
Let's hear about that social media policy and its controversial history (like when NIU cleared up confusion by saying you can watch porn on campus). No? You just want to focus on the code of ethics, which puts the school in a much better light? OK.
"Collegiality is not congeniality nor is it conformity or excessive deference to the judgements of colleagues, supervisors and administrators; these are flatly oppositional to the free and open development of ideas," the code reads. "Evidence of collegiality is demonstrated by the protection of academic freedom, the capacity of colleagues to carry out their professional functions without obstruction and the ability of a community of scholars to thrive in a vigorous and collaborative intellectual climate."
A little surprising the Daily Chronicle seems totally unaware of NIU's gaffes last year, which received international coverage thanks to a plucky Reddit user on campus.
Like The College Fix on Facebook / Follow us on Twitter
IMAGE: [email protected]/Flickr