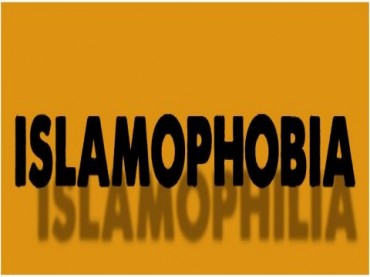 Tahera Ahmad, Director of Interfaith Engagement and Associate Chaplain at Northwestern University, set social media on fire this weekend when she posted about her recent "discriminatory" experience aboard a United Airlines flight.
Claiming she was denied an unopened can of Diet Coke because it could be used as "a weapon," she noted that another passenger had been given an unopened can of beer.
Additionally, Ahmad claims another passenger berated her during the incident: "yes you know you would use it as a WEAPON so shut the f**k up."
"[The flight attendant] responded, 'Well I'm sorry, I just can't give you an unopened can, so no diet coke for you.' She then brought the man sitting next to me a can of UNOPENED beer. So I asked her again why she refused to give me an UNOPENED can of diet coke. She said, 'We are unauthorized to give unopened cans to people because they may use it as a WEAPON on the plane,'" Ahmad wrote.

According to Ahmad, the flight attendant later apologized and acknowledged that the male passenger's comments were unacceptable. The pilot of the aircraft also personally escorted her to file a complaint with United.

United issued a statement about the alleged incident on Saturday, saying the company planned to investigate.

"We are reaching out directly to Ms. Ahmad to get a better understanding of what occurred during the flight. We are also discussing the matter that Ms. Ahmad describes with Shuttle America, our regional partner that operated the flight," the airline said.
Ahmad took to Facebook to further detail the flight attendant's response:
… I told her that she was clearly discriminating against me because she gave the man next to me an unopened can of beer. She looked at his can, quickly grabbed it and opened it and said, "it's so you don't use it as a weapon."
I've flown numerous times since 2001 and recall always getting any carbonated beverage via an already-opened can poured into a small plastic cup with ice.
I didn't know the reason was due to concerns about possible use as a weapon (if such a claim is even accurate); however, I didn't think getting a drink in that manner was a big deal, and I sometimes received the can with the unfinished portion of the beverage in it.
Like The College Fix on Facebook / Follow us on Twitter
IMAGE: Gerard Van der Leun/Flickr