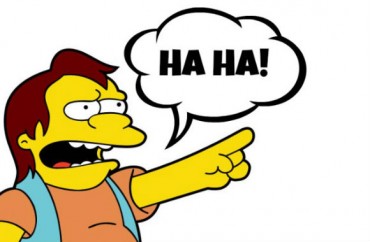 This past winter, a group of students at Northwestern University had a brainchild: Let's do an "informative" comedy show akin to those of Trevor Noah, Stephen Colbert, Jimmy Kimmel, et. al.
Thus was born "The Deep End," a new student group which, according to The Daily Northwestern, navigates "the intersection of journalism and comedy by conducting serious journalistic investigations and presenting findings in an entertaining way."
Freshman Maggie Brill said she and some friends started The Deep End because they felt "there was something missing" on campus. She says the university has both a strong journalism program and campus comedy scene, but she and her pals "didn't feel that there was a space for both to co-exist."
The solution? Create something completely unoriginal: A show patterned after John Oliver's "Last Week Tonight" and Hasan Minhaj's "Patriot Act."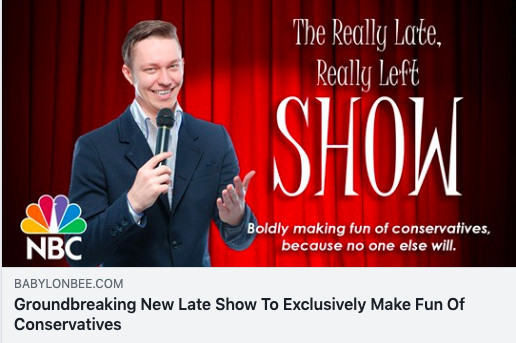 The organization has already decided on five "story heads" who will oversee the journalistic investigation aspect of production, and manage a team of 15 other journalists. Applications recently closed for the club's "comedy writers' room" team, and the group anticipates adding five to ten more staff members to handle graphic design and marketing. All will be overseen by a four-person executive board.

Medill freshman Maggie Galloway is a story head. Galloway said she saw the application in the Medill Class of 2022 Advising GroupMe.

"I was excited because I religiously watch John Oliver and 'The Daily Show,' and am also passionate about journalism," Galloway said. "It is the perfect mix of the things that I love to do."

She said the investigative team is currently working on a five-minute piece about campus safety. Within the next few days, the journalists will compile their findings into a brief to take to the exec board. The organization hopes to publish the show at the end of Spring Quarter.

Pickette said the team aims to investigate details regarding issues specific to NU's campus, as well as consulting peer institutions' approaches to similar issues.
Brill said students are more likely to tune in to the news if it's entertaining. But The Deep End could at least try to be a little different, perhaps by doing what Fox News does — cover the conservative point of view fairly, and at the same time poke fun at the (campus) craziness that a majority of Americans have little difficulty rolling their eyes at. It's served them well, after all.
MORE: Prof blames Colbert's ratings sag on GOPers who don't get 'complex satire'
MORE: Why Chris Rock stopped doing standup on college campuses
IMAGE (Interior): Facebook (Babylon Bee)
Like The College Fix on Facebook / Follow us on Twitter