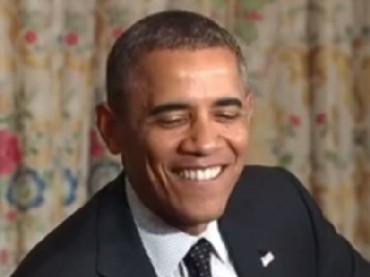 President Barack Obama, perhaps one of the greatest BS-ers of all time, recently divulged where he fined-tuned his skills: college.
The Washington Free Beacon reports that during a Q&A hosted by Tumblr on Tuesday, one user asked Obama how America could "promote growth in STEM fields without putting humanities on the back burner."
"First of all," Obama began, "I want to say, I was a humanities major. So I majored in political science and minored in English."

But according to Obama, those majors blossomed from a desire to slack off during high school. "I actually loved math and science until I got into high school," he reminisced, "and then I misspent those years. And the thing about the humanities was, you could kind of talk your way through classes, which you couldn't do in math and science, right?"
Right you are, Mr. President. Thank you for that brief moment of honesty. It's so rare coming from you nowadays.
Watch the video:
Like The College Fix on Facebook / Follow us on Twitter