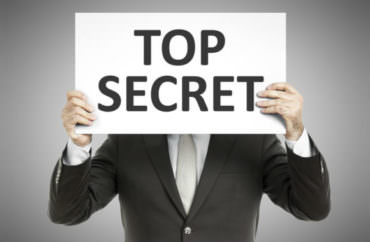 An easier way to satisfy critics of punishing activists for disruptions?
Ohio University is testing state open-meeting law by blocking the public from the deliberations of an "advisory committee" that will review the university's interim policies on "freedom of expression" and "use of outdoor space."
The Athens News reports that the university defends the exclusion of the public by saying the advisory committee is not a "public body" under the open-meetings law, with no further explanation.
The advisory committee includes the chairs of the student senate and four other university senates, "other administrative representatives" and the chief of the university police:
They're tasked with reviewing public feedback collected during the comment period for two interim university policies on speech, assembly and protests, which were implemented over the summer with basically no input from faculty or student groups.
The "freedom of expression" interim policy is deeply unpopular with the student senate, graduate senate and faculty senate, according to the News, because of its provision that bans "demonstrations, rallies, public speech-making, picketing, sit-ins, marches, protests and similar assemblies" inside university buildings.
Such activities generally interfere with routine university business on any campus, public or private, and can be lawfully prohibited.
MORE: Ohio University bans protests inside campus buildings
Ohio University said when it made public the policy in September that these formal rules continue a "long-standing prohibition of demonstrations and sit-ins inside buildings," and simply "lend consistency and predictability to the University's handling of these events."
While the ACLU earlier said both policies are "unconstitutional," it focused Monday on the "counterproductive, back-room secrecy" of the advisory committee and urged the administration to make all meetings of the advisory committee "public and inclusive."
By blocking the public from these meetings, however, the administration could also quietly satisfy internal critics – and avoid potential ACLU litigation – by significantly watering down or even junking the potential penalties imposed on activists who disrupt and shut down university business.
The News says the university may be on stronger legal ground in blocking the public because the committee was created by President Duane Nellis.
The state attorney general's "Sunshine Law manual" says that "if an individual public official creates a group solely pursuant to his or her executive authority or as a delegation of that authority, the Open Meetings Act probably does not apply to the group's gatherings."
MORE: Ohio University student leaders demand bias reporting system
IMAGE: Markus Gann/Shutterstock
Like The College Fix on Facebook / Follow us on Twitter