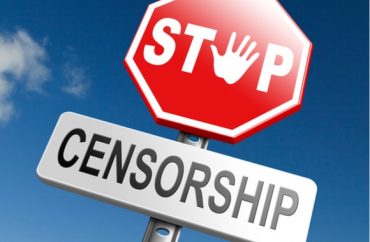 A University of Oklahoma student says he was barred from holding a pro-Trump sign in the university's football stadium as a world record was set on campus and filmed by the Today Show.
Levi Kell had left the stadium by the time students "set the world record for largest human image of a cloud and largest human image of a lightning bolt," on March 27, Fox News host Todd Starnes reports.
From the article:
But civil engineering major Levi Kell was not among the students who set the world record inside the university's football stadium. That's because Levi was escorted from the premises after he refused to turn over a homemade poster supporting President Trump.

Levi's sign read, "Trump is our president." The letters "OU" were colored in Sooner red.

An unnamed woman stopped him and told Levi he would not be allowed to enter the stadium with the sign.
Kell was a guest on Starnes' Fox News radio show and described the situation.
"She said that Trump is not a positive figure to have on our campus or the Today Show," Kell said of the woman who told him he couldn't enter. "I said, 'Ma'am, it's just stating a fact – that Trump is our president."
He was eventually allowed into the stadium, but later told to get rid of his sign. Kell says someone said he "could not have the sign because the letters O and U in red are trademarked by the university."
Kell said he wasn't trying to offend anyone with his sign and added other students had anti-Trump posters in the stadium. Though, the university believes it was right not to allow the poster:
A university spokesman defended their decision.

"While political expression is allowed generally in public spaces on our campus, the university places reasonable restrictions on expression within its facilities, like Monday morning's taping at the stadium," spokesman Rowdy Gilbert told me.

Gilbert also addressed the issue of the anti-Trump posters that were reportedly inside the stadium.

"We did not permit attendees to display political messages of any kind during the event," Gilbert said. "OU officials identified and removed two posters – of opposite political viewpoints – from the event."
Read the story.
MORE: Iowa State agrees to stop requiring students to self-censor in order to graduate
Like The College Fix on Facebook / Follow us on Twitter
IMAGE: Shutterstock