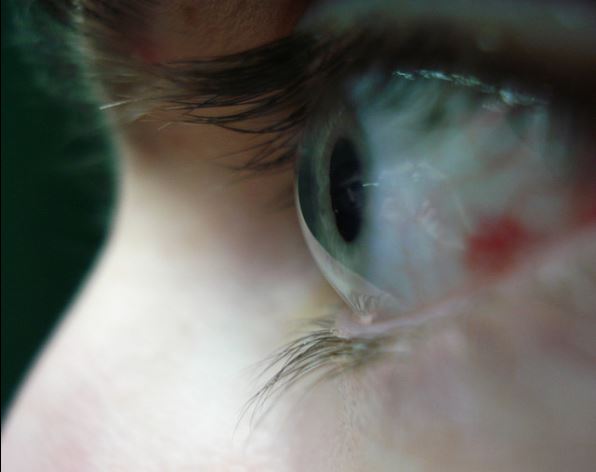 Winthrop University recently announced a new program to identify its students.
The South Carolina-based liberal arts school deemed plastic ID cards with names and faces too old-fashioned, and turned to a much more up-close and personal method – eyeball scans.
University officials have tested the technology for the last several months, and unrolled it in earnest during its summer orientation. Meanwhile, it successfully implemented the system in a daycare facility it operates on campus.
Patrice Bruneau, director of user support services at Winthrop, said the idea for the student iris-based biometric scanning came from the upgraded security program at the college's Macfeat Early Childhood Laboratory School, according to WRHI.
Page Bowden, a campus educator and parent associated with Winthrop daycare, told CNN that although she is excited about its potential for tight security, "it's sort of like a brave new world; the new technology is sort of scary."
The implementation could affect how the 6,000-plus students of Winthrop gain entrance to everything from classrooms to residence halls. So far, only about 1,600 students, faculty, and staff have signed up for the program, referred to as "EagleEye," according to news reports.
A write up on CNN points out several benefits of iris scans.
First, a tongue-in-cheek observation that it is far harder to lose one's eyeball, which is pretty safely set in one's skull, compared to plastic ID cards, which dangle dangerously from the pockets of sweatpants. Second, there would be no need for physical contact, which would prevent the spread of germs.
Third, irises are similar to fingerprints in that no two are identical. In fact, according to a Winthrop employee interviewed by CNN, iris patterns are more unique, and therefore, scans are much more accurate than fingerprinting.
However, another article on CNN points out that this kind of technology is far from foolproof. Just as with conventional passwords, the coding used to store one's iris can also be hacked.
Likewise, the program is not cheap. According to Biometric Update, on top of the time and cost of systematically removing old infrastructure throughout the university, the new iris scanners "are expected to cost roughly $2,000 more than existing magnetic stripe readers."
Winthrop is using technology developed by a company called Iris ID, though they are not alone in the business. Several high-tech security companies, such as Blinkspot and Eyelock, which work with government entities and private corporations, are jumping on the education venue bandwagon.
So far, there are few other schools that use iris scanning technology, but as the idea normalizes, companies compete, and prices drop, eye scanning technology is projected to expand.
Fix contributor Zenon Evans recently graduated from Ohio State University and is a College Fix-sponsored intern at Reason this summer.
CLICK HERE to Like The College Fix on Facebook / TWITTER: @CollegeFix