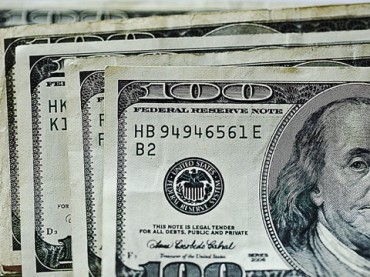 Under Oregon law, if tax collections are 2 percent or more above initial projections, the extra money goes back to taxpayers as a rebate – the so-called kicker.
Some college students in Oregon hate that provision so much they got arrested while protesting it.
The Daily Emerald reports that the president of the University of Oregon student government was arrested along with nine others at a protest day at the Capitol organized by the Oregon Students Association, a special interest group:
One of OSA's main concerns with regard to the legislative budget is funding for higher education and easing the growing burden of Oregon's student debt. The OSA's goal is to get enough money from the state to freeze tuition, $755 million for universities and $560 million for community colleges. OSA wants the kicker to contribute to that funding.
After a genial exchange of baseball-style trading cards with lawmakers (it's some weird tradition):
About 20 students then entered the [Ways and Means Committee] hearing room and began a protest inside. Authorities escorted them out. The students then decided to lie down in the hallway outside the hearing, continuing to chant and holding signs that said, "Don't kicker us while we're down. Fund higher education."
They spent several hours in jail and paid their own bail – allegedly not using student fees.
Like The College Fix on Facebook / Follow us on Twitter
IMAGE: TrustyPics/Flickr