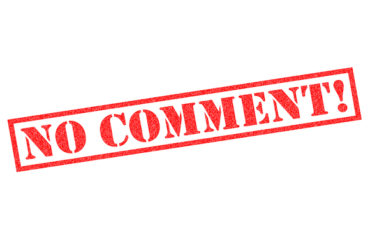 'Scientists cannot answer the question'
In the midst of the ongoing abortion debate in the United States, more than a dozen college biology professors would not answer the question, "When do individual human lives begin?" One professor claimed that "any answer [to the question] is an opinion," even though numerous medical professionals and biology textbooks have unequivocally claimed otherwise.
The 13 professors contacted by The College Fix were from a diverse group of schools including Stanford, Wichita State University, and Chapman University. 11 of the professors failed to respond to numerous emails. Two professors responded but dodged the question by claiming that it was not scientific.
Janice Knepper, a biochemistry professor at Villanova University and the co-director of the biochemistry program there, replied via email that "scientists cannot answer the question, as it does not generate a testable hypothesis. Any answer is an opinion, and the opinion depends upon your definition."
A reply from Arnold Caplan, a professor in Case Western Reserve University's biology program, read simply: "This is a political question not scientific."
Many scientists and biologists have long considered it a scientific fact that new human lives begin at conception. Dozens of biology textbooks, professors and scientists have asserted this without qualification.
At LifeNews.com, a pro-life website, a list of quotes from various textbooks and articles underscores the general consensus on the question. "Human life begins at fertilization, the process during which a male gamete or sperm…unites with a female gamete or oocyte (ovum) to form a single cell called a zygote," reads one quote from "The Developing Human: Clinically Oriented Embryology, 7th edition"
In the sixth edition of that textbook, the authors write that a human zygote "results from the union of an oocyte and a sperm. A zygote is the beginning of a new human being."
The textbook "Human Embryology," meanwhile, states that fertilization "marks the initiation of the life of a new individual."
In an interview with The College Fix earlier this year, bioethicist and research biochemist Dianne Irving said human lives' beginning at conception is an "objective scientific fact."
"[B]e assured, that it has been known internationally for over 100 years…that a new sexually reproduced human being begins to exist at fertilization. By the 1940s this objective scientific fact was universally documented," she said.
"The accurate objective facts have also been incorporated in genuine human embryology textbooks for many decades now," she added.
Polls have indicated that the majority of professors are in favor of abortion rights. A recent Gallup poll found that 66% of Americans with postgraduate degrees identify as pro-choice, while only 30% of Americans with postgraduate degrees identify as pro-life.
Several years ago, meanwhile, The Washington Post reported on a survey of professors in which 84 percent of respondent were in favor of abortion rights.
MORE: Professor's art project seeks to make abortion 'visible, audible, and palpable'
MORE: Catholic university refuses to deny that it invests in abortion providers
IMAGE: chrisdorney / Shutterstock.com
Like The College Fix on Facebook / Follow us on Twitter