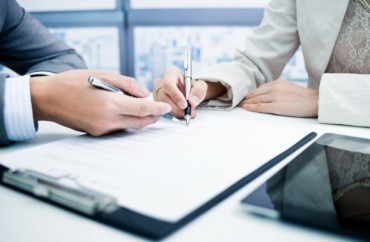 'His presence reinforces our commitment to nonpartisan and bipartisan dialogue'
Once again, if you're a conservative, or if you dare to associate with the Trump administration, you're not welcome on the left.
An online petition is circulating demanding that the University of Virginia revoke the appointment of Marc Short, former White House director of legislative affairs, to its Miller Center. The appointment was announced on July 12, and Short said he would be leaving the administration today to join the nonpartisan affiliate of the university.
The center studies public policy and political history, and has added members of previous presidential administrations, both Republican and Democratic.
The petition document has been signed by almost 150 members of the UVA community. A Change.org petition linking to the document has more than 650 signatures as of Friday afternoon.
The petition reads, in part:
While we do not object to dialogue with members of this administration, we do object to the use of our university to clean up their tarnished reputations. No one should be serving at the highest levels of this administration, daily supporting and defending its actions one week, then representing UVA the next.

More personally, as we approach the first anniversary of the white nationalist violence against this university, this town, and our friends, neighbors, students, faculty and staff — all of whom are represented among the injured — it is unconscionable that we would add to our university a person who served in a high-level position for the administration that first empowered, then defended, those white nationalists. We are a community still in the process of healing, and someone who defended the president's remarks after the violence here is a barrier to that process, a source of trauma in a still-traumatized community.
It concludes by asking that Short's appointment be revoked and a "full review" undertaken to "understand how this appointment was made."
UVA is located in Charlottesville, Virginia, which was the location of violence last August that resulted in the death of one counter-protester. After President Trump blamed "both sides" for the violence, Short said that the administration "could have done a better job expressing sympathy for the victims and outrage at those who perpetrated this evil," according to Politico.
The Miller Center stood by its decision. Howard Witt, the director of communications and managing editor, told Politico in an email:
We understand and respect those UVA faculty members and other critics — even some from within the Miller Center — who disagree with the decision to name Marc Short a senior fellow … his presence reinforces our commitment to nonpartisan and bipartisan dialogue among scholars and practitioners of good will who may nevertheless hold strongly opposing personal political viewpoints.
The center's fellows include a number of former administration officials: Melody Barnes, director of President Barack Obama's Domestic Policy Council; Mary Kate Cary, a speechwriter for President George H.W. Bush; and Chris Lu, deputy secretary of labor for Obama, among others.
MORE: College class studies fascism from 'Mussolini to Trump'
IMAGE: LifetimeStock/Shutterstock
Like The College Fix on Facebook / Follow us on Twitter