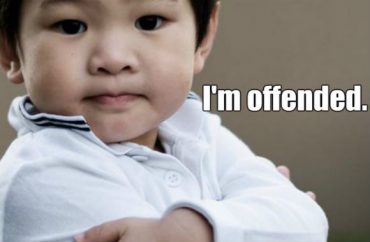 Campus police at Temple University in Philadelphia were called this past week to investigate an insulting note that was slipped under the door of a LGBTQ office.
According to Philly.com, the note at the Queer People of Color center "referred to homosexuals with an offensive term" and also featured "anti-black language."
Queer People of Color President Carmella Hall indicated part of the note said "your queerness is in conflict with your blackness." She believes a single individual is the culprit.
Neither the Philly.com story nor the Temple News article state that the note contained a message of an actual threatening nature. Nevertheless, police were contacted.
"I'm not scared," Hall told The Temple News. "I'm offended  …  but a note can't stop me […] I want to tell people, 'Don't be afraid.' People support you, there are people behind you."
It's the first time the organization has received such a message its in near-decade-long existence, [Hall] said.

"This isn't going to deter us, this isn't going to stop us, and their level of ignorance will not be tolerated here," she said.

The university's Office of Institutional Diversity said on Twitter that it is "swiftly working with [and] supporting" the organization's executive board.

"Temple University does not tolerate this type of behavior, and messages of hate or intolerance are antithetical to university values," [university spokesman Ray] Betzner said in a statement. "Students identified in the investigation could face discipline through the university's Student Conduct code."

The organization is described on the university's website as "an inclusive environment for individuals of various backgrounds including but not limited to: ethnic descents, ideologies, spiritual beliefs, race, political perspectives, etc. These individuals may also identify as a member or ally within the lesbian, gay, bisexual, transgender, intersex, questioning community."
Thx for sharing this message! Our office is swiftly working with & supporting the QPoC exec board. We adamantly speak out against any homophobia or speech that demeans a persons identity. Additionally we offer awareness programs such as safe zone to enlighten abt gender/sexuality https://t.co/5acDtPb1y9

— Instl. Diversity🦉 (@TUBurrow) February 14, 2018
If indeed all the note said was the message indicated, then it's rather head-scratching that law enforcement was called in. After all, it's not as if there haven't been rhetorical battles about "intersectionality" — especially regarding sexual orientation and race — before.
Read the full Philly.com and Temple News articles.
MORE: Demands: Christian univ. must celebrate 'panromantic' gender identity
MORE: Study: Homophobic attitudes 'associated with psychosis, mental illness'
Like The College Fix on Facebook / Follow us on Twitter