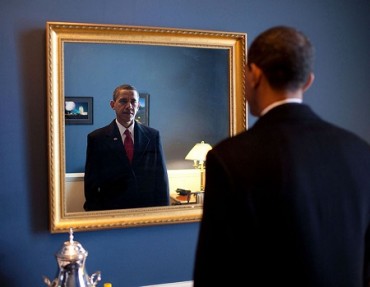 Barely twenty years after graduating from Harvard law school, President Obama will be the subject of a semester-long course at the university next spring. According to the Daily Caller, it will be taught by Harvard Law professor Charles Ogletree, who was a mentor to both the president and Michelle Obama while they were law students.
According to Ogletree, his personal experience with the president, as Obama's mentor, will not be a part of the reading group, though he made no bones about his admiration for Obama.

"I'm an Obama fan, I love the president — love him and his wife," he explained. "They were wonderful people to serve as a mentor when they were here in the law school at separate times in the 1980s. There's a lot to learn."

He asserted that none of his personal feelings about the president will be a factor in the class and that there will be no grade, paper requirements or exam requirements…

Not everyone is convinced that the class will be a critical look at Obama.

"Everyone knows professor Ogletree is an uncritical admirer of the president," one Harvard Law student told TheDC. "To me, this looks like course credit for participating in an Obama fan club."
Harvard students will receive one classroom credit for the course, for which there will be no letter grade, no exams, and no essays. Sounds like little more than an Obama love fest.
Ridiculous.
Click here to Like The College Fix on Facebook.