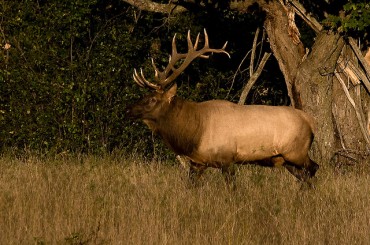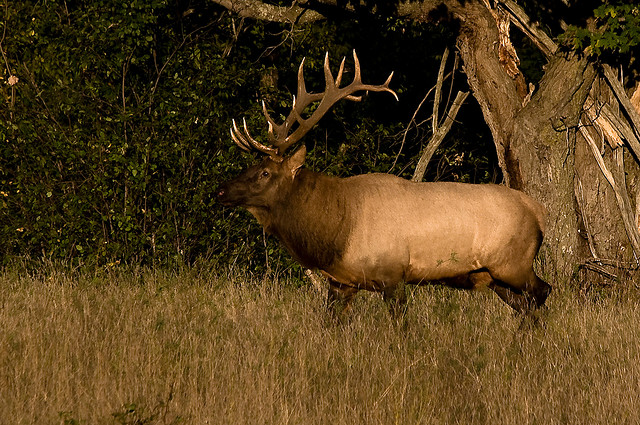 In the "People's Republic of Boulder," by City Council decree, residents are known as "pet guardians," and now they've stretched their roles to guardians of wild life as well.
On Sunday, about 50 people gathered at Pearl Street Mall for a candlelight vigil to demand justice for an adult, male elk shot by a police officer in a suburban Boulder neighborhood on New Year's Day.
To honor the elk, participants played recordings of elk bugling from their cell phones. They passed out flyers to passersby. They vowed to mount pressure on police as the investigation continues. In addition to the vigil, a silent march took place recently as well.
Since the shooting, town meetings have been held. The chief of police has made statements. An announcement from the district attorney on whether charges will be filed against the police officer, who reportedly failed to handle the situation by the book, is expected today.
Meanwhile, in interviews with The College Fix, some CU Boulder students offered a different perspective, calling the reactions a bit much, even insulting.
Junior Taylor Lane, 20, said she thought the vigil was "extreme."
"So many people in Boulder are concerned with our ecological, or ethical, facade and this is a perfect example," she said. "One animal was shot out of season. I'm certain more than that are hit by traffic on a daily basis."
What's more, the Boulder community did not hold a vigil for the Sandy Hook Elementary School massacre in Newtown, Conn., in mid-December, in which a classroom of young students were gunned down by a mentally unstable gunman.
Senior Mitchell Whitus, 20, said he feels the Boulder community reacted "to the wrong thing."
"I saw a report on Channel 4 about the vigil, and a lady who was there compared the shooting of the elk to the Sandy Hook shooting," he said. "I'm appalled that they would compare the shooting to the massacre of children. Why not hold a vigil for the Sandy Hook shooting, instead? It is crazy."
Nearly half of Boulder's residents are registered Democrats, and the city is widely understood as the home of "pet guardians" and environmentalists.
Nevertheless, their reaction to the elk shooting also runs in stark contrast to the lack of any uproar over a bear that was tranquilized on the CU Boulder campus last year, then found dead after being hit by a car.
Meanwhile, other students felt the Boulder community used the elk as a symbol to gather around, but failed to hit on the bigger question of the police officer's conduct in shooting the beloved creature.
Senior Elizabeth Coombs, 22, said the elk is the wrong target.
"I think we should focus on the potential abuse of power by the officer if he was, indeed, on duty when he shot the elk," she said.
Fix contributor Aslinn Scott is a student at CU Boulder.
Click here to Like The College Fix on Facebook.
IMAGE: Odolaigh/Flickr