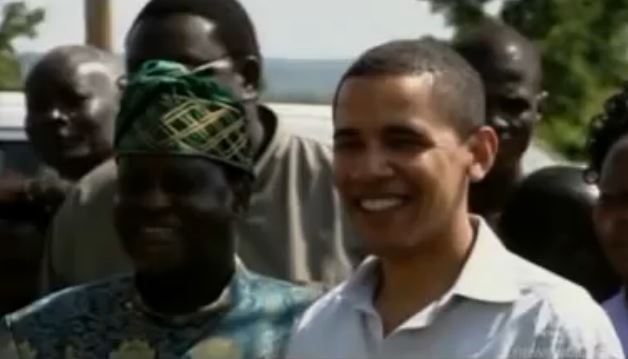 Barack Obama University, anyone?
President Barack Obama is getting a university named after him – in his "hometown" of Kogelo in Siaya County, Kenya.
"We want the main campus be located at Kogelo village, where Obama traces his roots," Michael Muiga, an American professor, told the Kenyan-based The Star newspaper about the plans.
Kogelo is commonly referred to as Obama's "ancestral home." Kogelo is also where Obama's half-brother – Malik Obama – still lives and who, incidentally, recently lost his bid for the gubernatorial seat of Siaya County.
As for Barack Obama University, Professor Muiga, who worked for Obama's re-election campaign, told The Star that a search is underway for a 10-acre plot of land, and the goal is to build the school before the end of Obama's second term.
He said he hopes the Kenyan government helps foot the bill, saying it would be great for international relations.
"Muiga added … he has engaged former U.S. senator Bob Graham, who has expressed willingness to assist the university achieve its academic status," The Star reported. "The professor said once the university starts providing courses, retired U.S. professors will be invited to teach courses. He added the establishment of the university will put president Obama's name in the education circles just like George Washington University."
BO-U. Has a nice ring to it.
CLICK HERE to Like The College Fix on Facebook.
IMAGE: YouTube screenshot/Obama visiting Kenya.