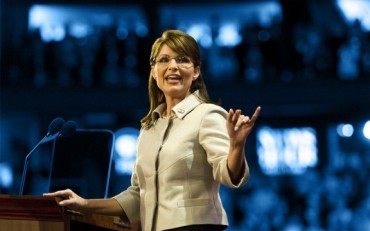 A professor at the University of Wisconsin-La Crosse who recently told her students in an email that Republicans and the Tea Party were to blame for the ongoing government shutdown has a history of being unfriendly in general to Republicans and their political beliefs.
Writing for MediaTrackers, Ethan Hollenberger reports:
(Rachel) Slocum's partisan bias doesn't stop with her class wide email. On the Geography 110 course's blog, Slocum links to liberal website after liberal website.

Some organizations I look to for inspiration and information include: Global Exchange, Oxfam America, Partners in Health (works in Haiti), Institute for Agriculture and Trade Policy, Occupy, US Social Forum, Applied Research Center, Greenpeace, and Democracy Now. All of these organizations have links on their websites for things you can do. There's also lots of student activism on things like food,  sweatshops, and climate change.

More interesting is Slocum's seemingly attack on Sarah Palin.

or if that 'hopey changey' thing (to quote Sarah Palin) isn't what you're interested in.

b. post here about something from class that might stick with you. No need to say that you liked the class, just write about something that got your attention, made sense or stood out. It's always interesting to me to know what resonates with students.
Hollenberger contacted campus administrators, who told him they will "counsel the professor about the inappropriateness of using politically partisan language in classroom communications and discuss ways of ensuring that the students in this particular class do not feel uncomfortable holding and expressing political views that are different from their instructor's."
CLICK HERE to Like The College Fix on Facebook / TWITTER: @CollegeFix
IMAGE: EskimoJoe/Flickr