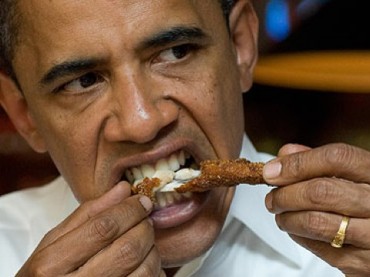 The Yale Daily News reports:
A recent quip by President Barack Obama has led to uproar in an academic field typically far from the national spotlight: art history.

During a speech last Thursday, Obama — to the displeasure of art historians and those concerned about the future of humanities — told a crowd of supporters that students would make more money with vocational education than art history degrees.

"[A] lot of young people no longer see the trades and skilled manufacturing as a viable career," Obama said. "But I promise you, folks can make a lot more, potentially, with skilled manufacturing or the trades than they might with an art history degree."

Obama quickly backpedaled, though, saying there is "nothing wrong with an art history degree — I love art history" before adding that he did not want to receive emails criticizing him for the remark.

Still, the comment set off reactions almost immediately, with university professors, representatives of national higher education associations and columnists in both The Washington Post and Bloomberg denouncing Obama's statement. Four out of five students and professors interviewed expressed disappointment at the president's comments, and many added that they view the remark as indicative of diminishing respect for the humanities among policy makers.
While some are focused on his dig at art history, we take it another way: Obama basically admitted it's better to be a carpenter than an unemployed college grad with $60,ooo in debt, no job prospects, and a firm grasp of some obscure topic no one in the real world cares about.
Like The College Fix on Facebook / Follow us on Twitter