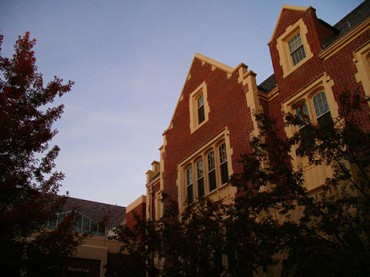 An Idaho law that took effect July 1 allows students and faculty with "enhanced" concealed carry permits to legally carry their firearms on campus at public universities.
While gun-rights advocates embrace the measure, signed into law by Republican Gov. Butch Otter in March, many professors oppose it, believing it might create an unsafe learning environment.
University of Idaho professor Jack Sullivan told the Spokesman-Review he believes guns on campus will create an environment that is not conducive to learning. But he admitted, "I still don't know what's permitted with the law that's been passed."
Letting students conceal their weapons could impede open discussion and communication, professor Stephan Flores told the Spokesman-Review. Sullivan and Flores did not respond to requests for comment.
The standard concealed carry permit, which only requires a background check and classroom safety course, does not afford privileges to carry on campus. Beyond carrying on campus, the enhanced permit also lets owners carry a concealed weapon in Nevada, New Mexico, South Carolina, Virginia and Washington, according to the Idaho Press-Tribune.
Though Trish Hartzell, chair of the University of Idaho faculty senate, echoed the same concerns, she told The College Fix in an email she knew of no instances from other schools of students pulling out guns because of a heated classroom discussion. That potential still exists, though, she said.
Hartzell said more than 80 percent of faculty opposed the bill, although the faculty senate did not take a poll.
At Idaho State University, faculty were more divided on the issue. Clayn Lambert, co-chair of the faculty senate, told The College Fix by email the vote was too close for the senate to adopt an official position before the bill became law. Fifty-four percent opposed the expansion of concealed carry, while 44 percent of faculty supported the bill.
Sherlyn Rose, vice president of the Young Americans for Liberty chapter at Boise State University, disagrees with the claims that more guns will lead to a worse, if not unsafe, educational experience.
In an email to The College Fix, Rose said that if professors are concerned for students' safety, then better training and knowledge of firearm use is the solution. Students who wanted to use a gun could already illegally bring a gun in to the classroom, Rose said.
Rose said she was speaking for herself, not the group.
The Boise State Young Americans for Liberty chapter is fighting with the school over a "security fee" it charged the group to host an event with a no-gun policy.
Letting faculty arm themselves increases their safety, Boise State professor Kimberly McAdams testified before the Idaho Senate State Affairs Committee on Feb. 12 as it was considering the bill later signed by the governor, Boise Weekly reported.
The psychology professor told legislators she had been the victim of threats by a student and felt unsafe on her own campus.
"I respectfully disagree with the presidents of Idaho universities who oppose this bill. They are not the ones directly in the line of fire. Please give me a fighting chance of saving my life and the lives of my students," she told the hearing, according to the Weekly.
College Fix contributor Matt Lamb is a student at Loyola University-Chicago.
Like The College Fix on Facebook / Follow us on Twitter
IMAGE: Jeremy Yoder/Flickr