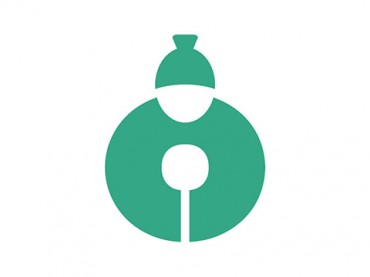 There's no shortage of ways for college students to make a quick buck. But how many of them involve isolated grunt work, as opposed to creativity and mentorship?
MindSumo, a website that gives cash prizes to students who solve business "challenges" posted by companies and connects soon-to-be graduates with slightly older professional mentors, celebrates its third birthday next month.
The company's early years mirrored the anxiety and challenges that college students face as they enter the labor market, co-founder Keaton Swett told The College Fix in a phone interview.
Swett and co-founders Trent Hazy and Rohan Puranik pitched MindSumo to Silicon Valley firms, raising $1 million in seed funding in 2012 from companies including Google Ventures, but getting customers was another story.
Not a job placement service, life coach or even freelancing app, MindSumo needed to sell businesses on a service that connects soon-to-be grads with employers and mentors and pays them the equivalent of beer money.
"Just like with any new company, it was tough in that you don't have a proven product yet—you don't have any success stories you can share," Swett said. "In those early stages, it was more about selling the vision.
"But luckily we were able to get a few big customers to give it a try, and they had positive experiences," Swett said.
Here's how it works: Companies pay a fee to post a challenge to MindSumo. College students – participants need a .edu email address – submit their creative responses to MindSumo to be evaluated by the submitting company.
After the responses are reviewed, the top-performing students receive cash payouts, which vary in quantity and size. An active challenge from Kaiser Permanente on changing healthcare to "meet the needs of Millennials" offers $750 to one winner and $250 for a runner-up, with two proposals submitted so far.
The co-founders were initially worried whether "these students have interesting things to say and interesting solutions" to challenges, but they were quickly impressed by "the ingenuity and creativity of the students," Swett said.
"The level at which they can analyze these issues and then come up with incredibly innovative solutions to address these needs really speaks to the caliber of the student population in this country," he added.
The confusing transition from student to working professional was the driving force behind MindSumo, Swett said.
All three co-founders were recent graduates, with Hazy and Puranik from Stanford and Swett from Johns Hopkins University. Despite their prestigious degrees, they had a collective feeling of unpreparedness about what comes after the tassels are turned.
Graduation doesn't mean "you are learning the transferrable skills that are going to be necessary when you enter the working world," Swett said. The co-founders themselves had a challenge: "how can we give students the opportunity to connect with real companies and get real work experience before having to make that leap from the classroom to the workplace?"
MindSumo's career and personal advice from recent grads to those preparing to graduate responds to "something that a lot of students are worried about," Swett said. Answering the perennial question "How do I go from being a student to getting the job that I want?" is rewarding for both mentors and students, he said.
At the outset, the MindSumo user base was predominantly computer-engineering students located in and around Silicon Valley, and most of the early projects were technical in nature. Though companies with other needs have since recognized the return on investment that MindSumo offers, two in three users are still engineering majors.
MindSumo has delivered on challenges from more than 150 organizations from a user base of more than 50,000 – including me.
Wrapping up my undergraduate education, I have already cashed in on four challenges: General Mills asked for a unique chili recipe with a way to package it for grocery stores; Yahoo needed help dealing with tough customers; MetLife asked how to get millennials interested in retirement and insurance savings; and MindSumo itself sought advice on how increase awareness of its platform.
The company practices what it preaches: Its own logo came from a challenge.
"Meta, huh?" MindSumo tweeted.
College Fix reporter Clark Conner is a student at North Carolina State University.
Like The College Fix on Facebook / Follow us on Twitter
IMAGES: MindSumo