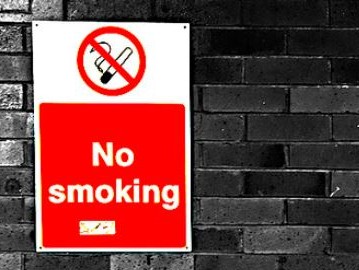 Though the University System of Georgia board of regents won't say why it included e-cigarettes in its month-old ban of all forms of smoking – even those without "smoke" – students tell The Red & Black they don't think it has to do with the public-health effects of vaping itself.
A manager at The Arch Conservative, an opinion journal at the University of Georgia that organized a smokers' protest on the eve of the ban, said this:
"Some reasons they might be banned are consistency across the board, if they are banning all types of tobacco and tobacco substitutes, a belief that they are harmful to students or belief that they encourage cigarette use," he said.
Another student said it's about the "image":
Clay Preusse, a mechanical engineering major from Roswell, has been smoking e-cigarettes for about four months now.

"I can see why they did it; they wanted to ban the image of smoking, which definitely includes e-cigarettes, so that's understandable," he said. "But I don't think they needed to ban them. I feel it was just to make a statement that they were trying to make a change."
One student doesn't seem to realize there's no tobacco in e-cigs:
"I'm glad UGA banned e-cigarettes from campus because, although they are supposed to be the 'healthy' alternative, there is nothing healthy about tobacco in general," she said.
Like The College Fix on Facebook / Follow us on Twitter
Like The College Fix on Facebook / Follow us on Twitter