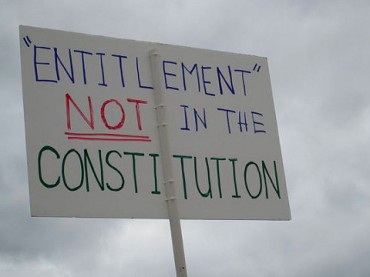 'Parenting styles of recent decades far too enthusiastic about instilling self-esteem,' social scientist says
As the calendar flips to a new year, the world turns a little grayer. Another year of college graduates prepares to face the harsh realities of the workplace, slowly but surely remaking the labor force in the image of the millennial.
Much has been documented about how millennials differ from previous generations by having grown up in an era of instantaneous communication and perpetual media exposure.
But are employers responding to these differences?
According to the latest Duke/CFO Magazine Global Business Outlook Survey, not quite.
The survey of chief financial officers found that nearly 60 percent in the United States say their firms are not adapting to attract potential millennial employees, defined in the survey as those under 35.
Companies consider millennials a mixed proposition because while they "offer technological and creative advantages, they tend to be less loyal to the company and require more management oversight," according to the survey's press release.
More than half the surveyed CFOs think millennials are more interested in their own career and personal development and less loyal to the company. Slightly fewer (46 percent) say that younger workers seem to be more entitled than older peers, and 31 percent believe that they require closer supervision.
Social scientist Charles Murray told The College Fix the survey's characterization of millennials is similar to other reactions he has heard about.
The author of The Curmudgeon's Guide to Getting Ahead, a new advice book directed toward young people entering the workforce, Murray developed his reputation by publishing The Bell Curve, a controversial exploration of intelligence in economic and social success.
Though Murray is confident that companies will ultimately be able to sift through millennial applicants to find the standouts, those who lack grit will fail as entrepreneurs or productive workers, he said.
"The parenting styles of recent decades have been far too enthusiastic about instilling self-esteem and, in the process, have produced far too many fragile flowers," Murray told The Fix. This could contribute to the sense of entitlement and me-first development that CFOs say they perceive in younger workers.
The rest of the world seems to be accommodating millennials more than the United States, the CFO survey found.
Just 41 percent of U.S. companies "have made changes to adapt to younger workers," while firms in Latin America and Asia have shown much more willingness to make an effort to hire and retain millennial workers.
CFOs acknowledge that hiring millennials brings advantages including technological savviness, greater creativity and lower cost. The most common adaptations by U.S. companies include more flexible work hours, increased training, allowing work from home, implementing mentor programs and changing corporate culture.
At the same time, if the negative attributes that U.S. CFOs perceive in millennials are accurate, modern American society may have to question the way its institutions are raising children, as Murray says.
College Fix reporter Curtis Chou is a student at Northwestern University.
Like The College Fix on Facebook / Follow us on Twitter
IMAGE: wstera2/Flickr