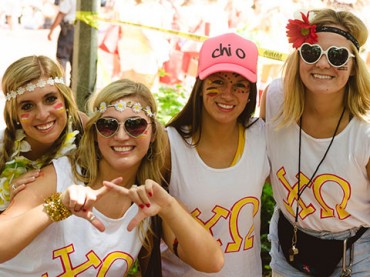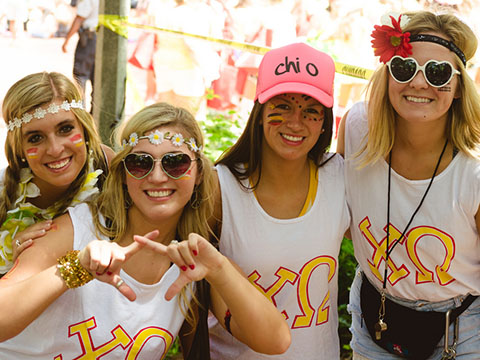 It's no secret that colleges are itching to punish fraternities for the slightest allegation of a violation, and now those under official disapproval at American University will suffer another slight: a formal ban on events with sororities.
The Eagle reports that the AU Panhellenic Association (AUPA) approved the new policy "stating that sorority members may only participate in events with fraternities that are in 'good standing'" with the school specifically.
RELATED: Hard evidence hard to find in frat taunting of 'Take Back the Night' march
There was no reason for the vote – the National Panhellenic Council already bars member sororities from participating in events with frats if the latter are not "active and in good standing" with their national organizations and school.
Rather, an AU official just wanted to twist the knife:
According to [AUPA President Michelle] Le, this discretion in language was suggested by Colin Gerker, assistant director of Fraternity and Sorority Life at AU, who has seen men's organizations that simply materialize with no charter from any national organization or any recognition from their university.
Le said that any frat under investigation for any reason is not in "good standing."
RELATED: Sexual-assault activists yelled obscenities at us, SDSU frat president says
The school, which has Methodist roots and apparently retains a finger-wagging puritan streak, pretends like this was a student-led initiative to cast aspersions on organizations that may have done nothing wrong:
"The Panhellenic Council's new bylaws help us address the detrimental effects of disbanded organizations' continuing engagement in Fraternity and Sorority Life," according to the press release. "We appreciate the Council's leadership in asking its members to adopt a new and higher standard for their activities."
RELATED: SDSU frat defends itself, says dildo-waving claim exaggerated by activists
Like The College Fix on Facebook / Follow us on Twitter
IMAGE: Bridgette Wynn/Flickr