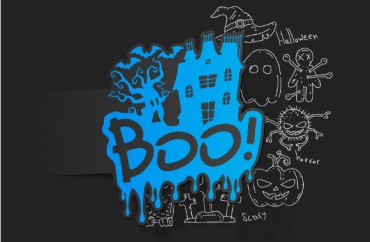 OPINION
When a community college goes residential, there are certain to be growing pains for administrators, staff and students.
What I wasn't expecting as a first-time resident assistant (RA) in the "Student Village" at the State University of New York-Broome this past semester was the shooting and stabbing in the dorm.
When the Binghamton college's first residence hall opened its doors for the fall 2014 semester, with little transparency given to the community, it felt completely rushed.
The new Residential Life office was engulfed by scandal right away. Housing Director Jeffrey Horowitz was forced to resign after evidence surfaced that he was sleeping with one of the new residents, while Resident Director Monica Singleton often seemed AWOL when her residents needed help. She didn't last much longer, with SUNY-Broome declining to renew her one-year contract.
The word among my nine fellow RAs, who meet weekly to discuss incidents, is that Singleton's replacement is not returning this new semester either.
The public safety department was also unprepared for the deluge of incidents in the Village, doubling its staff in response. Officers tased one student multiple times in a single night.
'City kids' vs. Binghamton natives
In addition to the slew of arrests, fire alarms and other misconduct occurring in the Village, the whole school was adjusting to a new dynamic among students.
Most admitted students who chose to live on campus were ethnic minorities from New York City, about three and a half hours away. It created a stark cultural divide: largely white Binghamton natives versus "city kids," as they called students from my background. The student body is about 60 percent white.
The city kids have felt targeted by snarky comments made by the natives, both in class and on Yik Yak: telling black students to go home and learn manners and expressing resentment that the Village was created in the first place. SUNY-Broome hasn't taken official action, such as a required seminar, to teach students from different backgrounds to respect each other.
One yak asked students what the worst part of living in the dorms was.
Everyone was hopeful for the Village's second year in operation. The school hired new resident and housing directors, accompanied by a new RA team.
But the resident director is expected to be on call all day every day, and currently Residential Life only has one staffer who lives in his own private room in the hall.
Last year the school threw together a housing manual, including a code of conduct and Title IX rules, that it expected students to go through on their own, with no formal explanation from staff. Following a slew of first-year violations, the new housing leadership made the manual more strict for this academic year.
Shooting, stabbing and a basketball riot
The RAs have taken on incidents ranging from minor disputes to violent assaults in the Village, which most parents have probably never heard about.
Just this past semester the RAs have dealt with a gun being fired in a residential suite, with the bullet going through the floor into another room and ricocheting back into the suite. Both residents in the suite were removed immediately, but SUNY-Broome kept the details confidential. Nobody outside the shooting incident know what exactly happened.
This became a constant theme in the Village – reported incidents were on a need-to-know basis, and those who knew decided that the wider community should be kept in the dark.
Just a few days before the Village closed for winter break, one resident stabbed another during an argument. The injured student went to the hospital while the attacker was jailed and charged with second-degree assault. Unlike other incidents, this one made the local news, and the school brought in counselors to help students who were still on campus.
The chaos is also spilling outside the dorm. More than 20 people were arrested in a riot at a campus basketball game with North Country Community College, and state troopers were called in to help our own security officers de-escalate the situation. The cause of the melee? Seemingly harmless smack talk between teams escalated into chairs being thrown and officers being jumped.
The residential experiment at SUNY-Broome may have started too soon. After a year of blunders, the staff was blindly optimistic for this year despite having too few people to oversee all that is happening.
The administration has a long way to go before the Village can be considered a safe and well-ordered environment for students.
Like The College Fix on Facebook / Follow us on Twitter
IMAGE: Palau/Shutterstock, SUNY Broome housing website