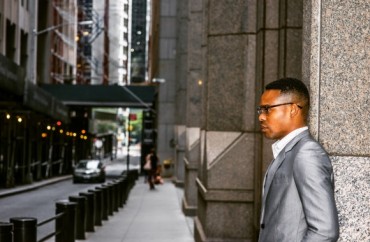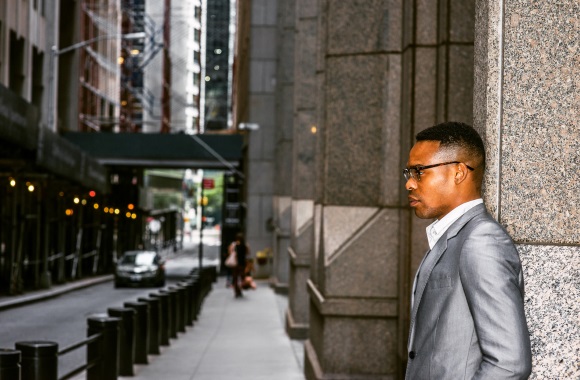 'I spent months going above and beyond … to prove to myself that I was more than just my skin color'
Black men face disproportionate stereotyping in higher education that can help derail their academic careers, but one researcher says he's identified steps they can take to succeed both academically and psychologically.
In a study published in the winter edition of the Harvard Educational Review, University of Pennsylvania Prof. Shaun Harper wrote that successful black men on "predominantly white campuses" tend to be active members of their institutions and take on leadership roles.
The founder of the Center for the Study of Race and Equity in Education said much research has been done on why African-American males don't succeed, but little on how they overcome stereotypes or perceived racism, whose psychological effects can impact their academic performance.
New study by @DrShaunHarper examines how black male students turn to campus leadership roles to combat stereotypes https://t.co/jUcWbAFmDC

— White House Af-Am Ed (@AfAmEducation) January 12, 2016
Having previously studying four cohorts of black male undergraduates at public four-year institutions, Harper had found they had the lowest rate of 6-year graduation at 33 percent, compared to 48 percent of students overall.
For his new research, Harper wrote that he interviewed 143 undergrads at 30 predominantly white campuses who had cumulative GPAs above 3.0 and had "established lengthy records of leadership and engagement in multiple student organizations." They had "meaningful relationships" with professors and officials outside the classroom, participated in study-abroad and other "enriching educational experiences," and earned "numerous merit-based scholarships and honors," the study says.
Why do you think I know where to get pot?
Despite being well-known around campus and often presenting themselves in suits or other professional attire, the black males would still be approached by white students who thought they could procure drugs or assumed they were athletes, Harper wrote.
They got past such stereotypical experiences by using a "three-step strategic redirection process," Harper wrote. When a white peer would ask, say, whether the black student had marijuana, the "achiever" would ask why the peer assumed he was involved in marijuana-related activities. "During this reflective period, the stereotyper (or microaggressor) usually comes to understand on her or his own that the question posed or assumption made was racially problematic," Harper wrote.
The study participants said they were proactive in campus leadership not just for themselves but to show positive examples of black male students, Harper wrote. "I am involved because I want to do something to dispel these stereotypes," said Dante, a student at Michigan State.
Kevin and Jamar, two students from Illinois, said they founded the "4.0 Club" – a study and support group for African-American students that rewarded members for earning 4.0 GPAs – because they were aware that "African American students' GPAs are considerably lower than the campus average."
Keanu Fowler, a resident assistant at the State University of New York-Broome who is black, told The College Fix that he can identify with those in Harper's study, given that the campus is 60 percent white and he's the only black person in some classes.
Recounting his meeting with floor residents right after his hire as RA, Fowler said "I had a girl look at me and say 'The only reason you got hired was because you're black and most of the RAs now are white.'" He felt like all his hard work "had been crumpled up and thrown out," and he spent the last semester "doubting myself over that one small comment" that suggested he was "a box someone wanted to check off to meet a diversity quota."
'You just have to come to the realization that you can't let it bother you'
Fowler turned that experience into motivation, though. "So I spent months going above and beyond, working harder and harder, day and night to be the best RA I could be to prove to myself that I was more than just my skin color." He's also organized programs where speakers led discussions about race among diverse groups of students to promote understanding and show that race is not taboo.
His advice to young black men is: "You have to face your problems, all of them, and you are going to fail, repeatedly, but all you can ever really do is keep trying." They should fight racism "bitterly" but "reasonably," Fowler said, blaming "misunderstandings" for much racism against black males. "If you can't change someone's perception, you just have to come to the realization that you can't let it bother you."
University of Buffalo student Jahi James, a business owner and member of the Beta Sigma Kappa Afro-Latino fraternity, echoed Harper's findings in his recommendations to young black men.
"Get involved on campus," James told The Fix in a phone interview. His campus is less than 7 percent African American. "Being in my fraternity not only gives me an amazing support system, but it gave me so many opportunities to network and meet with people I would not otherwise openly approach or those who would have written me off otherwise, had it not been for my position in the fraternity."
These students are fighting a 20-year decline in the percentage of black undergrads at most "very high research activity" institutions, according to Indiana University's Center for Postsecondary Research.
Tyrone Howard, associate dean for equity and inclusion at UCLA and director of its Black Male Institute, told The Atlantic that "these incidents of late heighten that perception" that many campuses "have an issue around inclusion," referring to recent campus protests and discussions on race.
"It gives some students of color some pause—do I really want to go to a place that, at least from the optics, suggests they're not inclusive?" Howard said.
RELATED: Stay out of 'safe spaces' at protests to show 'cultural sensitivity,' race educator tells journalists
Like The College Fix on Facebook / Follow us on Twitter
IMAGES: Shutterstock, vocalproductions/Flickr