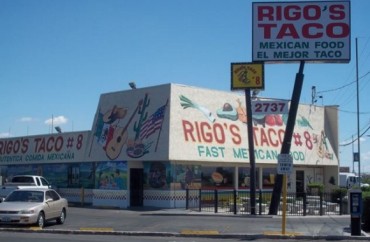 Students enrolled this semester in a writing course focused entirely on Mexican food at the University of Kentucky are meeting their "Community, Culture and Citizenship in the USA" general education core curriculum requirement by taking the class, the university's website states.
The class, "Taco Literacy: Public Advocacy and Mexican Food in the U.S. South" has undergraduates "explore the history and networks of Mexican and Mexican American food in the United States," according to its syllabus.
To assist in the curriculum, groundbreaking textbooks like Tacopedia, Tortillas: A Cultural History, Planet Taco: A Global History of Mexican Food, and Taco USA are utilized for required readings.
"I don't have anything to add to what already has been written about this class, except to say that headlines about a 'taco class' have completely mischaracterized this class," Jay Blanton, executive director for public relations and marketing at the University of Kentucky, said in an email to The College Fix.
"It is clear that this is a writing and narrative class that explores Mexican culture, food-ways and other issues by examining, among other things, food. It's a writing and rhetoric class," Blanton added.
According to Vice News' Munchies, the class stems from a growing Latino population in the United States, especially in the south, noting Kentucky has one of the largest growing populations of Hispanics in the United States, based on statistics gathered by the Pew Research Center in 2014.
"We're examining transnational community food literacies and how these connect the stories of people and food across borders," says Steven Alvarez, the instructor of the course, to Munchies. Alvarez is an associate professor in the University of Kentucky's Writing, Rhetoric and Digital Studies department.
"We explore the history of networks of Mexican and Mexican-American food in Kentucky by writing about recipes and rhetorics that deal with things such as authenticity, local variations and preparations, and how food literacies situate different spaces, identity, and forms of knowledge," Alvarez further stated.
"I make my students post on Instagram and use hashtags as a form of archiving. I also make them watch MUNCHIES episodes. I make my students read their restaurant reviews out loud, too," Alvarez stated, adding such assignments are "storytelling" genres.
The course also has a website that spells out some of the topics covered. They include a breakdown of the poultry industry and the correlation it has with Latino migration patterns and a breakdown of a "Hot Tamale Trail" running through Mississippi.
The instructor of the course created it in collaboration with an organization called the Southern Foodways Alliance. The organization is an "institution" that focuses on changing "food cultures" in the American south and documents them. The Southern Foodways Alliance is affiliated with Center for the Study of Southern Culture at the University of Mississippi.
Like The College Fix on Facebook / Follow us on Twitter
IMAGE: Flickr