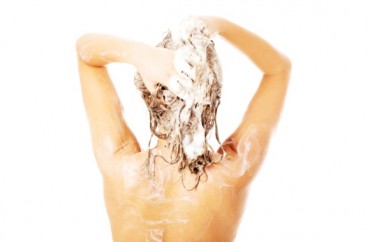 When a law was passed in California a few years ago requiring public schools to respect students' gender identity and allow them to use the locker rooms and bathrooms of their choice, many voiced concerned that randy young men would take advantage of the law to gain access to the girls' rooms.
However, in what's billed as one of the first major cases to test the law, it's a biologically female high school student who identifies as male and who's using the boy's locker room that has caused a ruckus.
The transgender student at a high school in San Diego County was the focus of a packed school board meeting earlier this week as parents voiced complaints over the development.
"My son came home from school and told me there was a girl using the boys locker room," one concerned mom, Holly Franz, told the school board, reports the San Diego Union Tribune. "This is someone he's known for years and has always been a girl. My son was very upset by this, and I called the principal."
The Union Tribune added:
Franz said she understands that the district has to follow the law that allows the student to use the locker room, but she would like the school to make accommodations for other students who may feel awkward about the situation. She also urged the board of trustees to notify all students if there is a transgender student where other students change clothes. …

Franz said she understands that school districts have to make accommodations for transgender students because of a law that went into effect in January 2014 under Assembly Bill 1266. She's upset because she says the district has not taken into consideration the feelings of other students.

"Our position is all about our kids' modesty and privacy," she said. "I've been contacted by so many students, and they all have their own reasons for privacy."
But a Change.org petition supporting the right of the teen to change where they want had garnered nearly 1,500 signatures as of Thursday night.
"The goal of this petition is to get as many PUSD students as possible to sign and show their support, comfort and readiness to welcome transgender students to any and all facilities that are consistent with their gender identity," it states. "This petition will be showcased for the District meeting on Feb. 9th to influence the district to NOT allow any action to be made including: notifying parents about transgender students using facilities, or force transgender students to use separate facilities."
Like The College Fix on Facebook / Follow us on Twitter