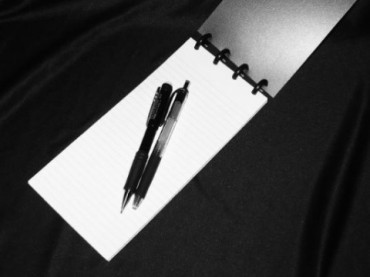 Occam's Razor says that the simpler explanation is the preferred one.
Students seem oblivious to simple answers when it comes to anything involving sexual harassment and assault on campus, though.
That explains why they are rising up against a facially ludicrous punishment against an alleged rapist at Gustavus Adolphus College, Inside Higher Ed reports.
The Minnesota liberal arts college, which is affiliated with the Evangelical Lutheran Church in America, required a student found responsible for sexual assault to write a 500-word essay, work "with a mentor" and abstain from "some campus activities," according to his accuser.
Her post accusing the student in a closed Facebook group has provoked both student and alumni petitions calling for the college to make expulsion mandatory for students found responsible for rape.
What exactly happened in this case to merit a slap on the wrist? All we have been told – from the accuser – is that the accused student successfully appealed his initial yearlong suspension down to the essay and light admonishments.
The college won't share any details of the case except to say it has not "assigned an essay as the only sanction in a sexual misconduct case" since 2010.
College would have to be suicidal to mete out this punishment for rape
Keep in mind that sexual assault at the college is defined as "as any sexual intercourse, however slight, with any object or body part, by an individual upon another individual, that is without consent and/or by force."
It also runs sexual-misconduct investigations under the preponderance-of-evidence standard ("more likely than not") that the federal government imposed on colleges (while claiming it had no force of law) in 2011.
Gustavus Adolphus College has been on notice for five years that it could lose all federal funding – in other words, its students couldn't use federal loans to attend – if it didn't tilt its proceedings drastically in favor of accusing students.
It would have to be suicidal to mete out such a weak punishment for "rape" – even a yearlong suspension for a violent crime is too little.
Essays are for hurt feelings, not rape
By mandating a 500-word essay, the college is telling the accused student "you hurt someone's feelings, so learn from your mistake." His accuser was almost certainly not assaulted in any way that a reasonable person would recognize as assault.
Here's a more likely scenario: They were drinking and fooling around. Following a series of nonverbal, encouraging movements, he digitally penetrated her without first asking "can I digitally penetrate you?" She appeared to enjoy it, and maybe told him to complete the intercourse.
But the female accuser later decided she regretted it, or decided she couldn't "consent" because she had a drink, or became jealous when her partner didn't want a relationship. Witnesses confirmed the accused student's account and rebutted the accuser's claims. Text-message evidence suggests she initiated the sex.
It's a situation we've seen alleged in many lawsuits by students who suffered severe punishments after being found responsible for sexual assault: The school ignored the evidence and came to a predetermined result to cover its own ass.
An accusation that would fall apart if police investigated
The allegation that a college put its own existence on the line to give a rapist a slap on the wrist makes no sense. It's possible the accused student threatened to file a lawsuit alleging his due-process rights were violated, and then they reached an accommodation that would let the college save face (barely).
The problem is that without the accused student speaking up – Inside Higher Ed couldn't track him down – we have no rebuttal to evaluate. He has no reason to speak up and challenge the deeply suspicious account because he's not in any real danger, unless his accuser presses criminal charges (which would likely blow up in her face).
Advice for students: Don't let your moral indignation cloud your judgment. Evaluate the incentives in a given situation and ask yourself: Who has the most to gain and the most to lose?
Editor's note: This post has been amended.
Like The College Fix on Facebook / Follow us on Twitter
IMAGE: Shutterstock