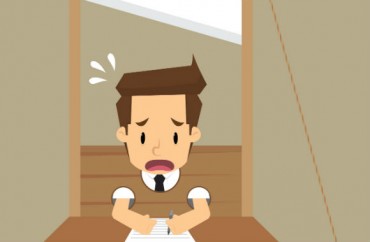 Georgia State Rep. Earl Ehrhart wants the head of Georgia Tech's president on a platter unless he puts an end to the sham trials against students accused of sexual misconduct and racial harassment.
The man who controls the purse strings for public universities in the state made clear to Tech officials they wouldn't get any more money without reform of the disciplinary process, leading Tech last month to abandon its $47 million request for a library expansion.
Turning off the state spigot isn't enough for Ehrhart, though, The Atlanta Journal-Constitution reports:
The Powder Springs Republican, who chairs the House committee in charge of funding Georgia universities, said Tech president Bud Peterson should resign over his school's sexual complaint process, which he said fails to give accused students due process. …
RELATED: Georgia Tech railroaded straight and bisexual students accused of rape, lawsuits claim
"What I want [Peterson] to do is go in there and do the right thing. I think he can still survive. I don't have a personal grievance with Bud Peterson, but I do have a problem with what's happening on Tech's campus," he said. "There's a total lack of due process."

The legislator said Peterson needs to "clean house and recognize that people are innocent until proven guilty."
Ehrhart won't approve any "Taj Mahal" (the library proposal) until accused students get fair treatment, he said.
RELATED: State lawmaker threatens Georgia Tech for suspending frat based on refuted racial-slur claim
RELATED: 'Even third graders' understand due process, says state lawmaker threatening Georgia Tech
Like The College Fix on Facebook / Follow us on Twitter
IMAGE:  Doppelganger4/Shutterstock