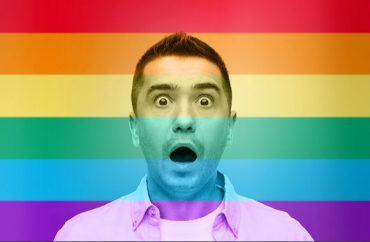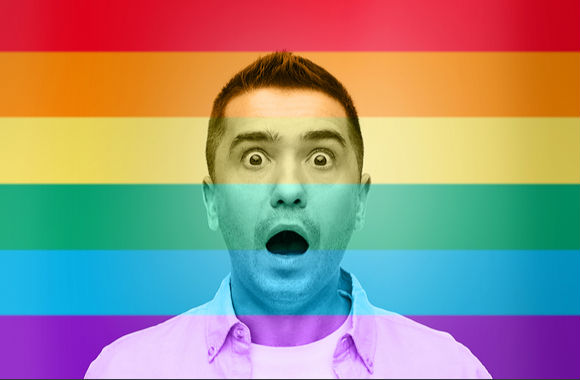 It's hard to think of a Republican presidential nominee in the last several election cycles who is less invested in the culture wars than Donald Trump. Indeed, that's why gay Silicon Valley contrarian Peter Thiel likes him.
Yet some students are acting like Trump's election is a coup by the Family Research Council at the height of the AIDS epidemic.
A University of Pittsburgh student who anonymously wrote to The Pitt News says he's now afraid to fully identify as gay because of Trump's victory.
MORE: Penn gives Trump-traumatized students puppies, coloring books
His parents have "questioned my sexuality several times" but he has never come out because he's certain his father, "deep down, is homophobic." But starting at Pitt last year led him to start becoming "more open about who I am."
Then the "constant hate speech" from the Trump campaign (none of it concerning gays, as far as I know) made him nervous, and then Trump won:
For the past year, I have become more and more open about my sexuality when I'm at school, but what happened last night makes me question if I will ever fully come out.
MORE: 'You voted for a rapist!' Student loses it with Trump voter
The student says that Vice President-elect Mike Pence "opposes HIV research" (in his 2000 congressional race; he also approved a needle exchange to combat HIV infections as Indiana governor) and "wants conversion therapy" (not exactly), which is "absolutely terrifying":
Looking out on a gray sky as I awoke only seemed like a metaphor to the future of America. … I skipped every class today because I was not in good mental health.
Whoever you are, Pitt sophomore: Your life as a gay man has never been better, and you're making your mental health worse by convincing yourself you're threatened by the least socially conservative Republican winner since the Religious Right rose.
MORE: Response to Trump victory – counseling, vigils, safe spaces
Your 'literal existence is disavowed'
The same perplexing reaction came from the student government executive team at Seattle Pacific University, an increasingly liberal evangelical school and my alma mater, which emailed the student body Wednesday afternoon.
Apparently the election of any Republican strikes terror into their souls. They invited traumatized students of every marginalized stripe to crash the student government office, which is "a safe space for everyone."
Without specifying what "statements" by Trump and Pence are "not behaviors that we can accept nor affirm" with regard to non-straight people, the email says:
For those who identify as a part of the LGBTQIA+ community whose literal existence is disavowed by Donald Trump and Mike Pence; who have worked tirelessly to pave safe spaces for your community and chosen families: we stand with you. We value the contribution of your voices and experiences and promise to do our best to support you as you need in this time.
MORE: Stanford elitists are clueless about how 'globalization' hurt many whites
There are certainly people in the world who disavow the "literal existence" of the increasingly lengthy initialism that includes gays, lesbians and transgender people. Trump and Pence are not among them. Americans in general are not among them.
And in an otherwise level-headed column in the Vanderbilt Hustler on her disappointment with Democrat Hillary Clinton's loss, Vanderbilt University student Jessica Mahoney drops this:
I received a text from a high school friend, panicking about what she would do if gay marriage were overturned. The realization of the fear for her, and any other young person's future, is something I will spend the rest of my life trying to prevent.
Whatever your thoughts on the legal reasoning behind last year's Obergefell ruling, a Trump presidency is highly unlikely to lead to its reversal. Indeed, the states were well on their way to approving same-sex marriage before the Supreme Court intervened.
For you students looking for a field of study that will pay off as the millennials grow up – and freak out ever more without their puppy- and coloring-book-billed campuses – try clinical psychology.
They're going to need a lot of counseling just to become functional adults.
Read the anonymous Pitt News letter and Hustler column.
MORE: Angry UMich students harass students in library after Trump win (VIDEO)
MORE: Cornell students hold 'Cry In' over Trump victory
Like The College Fix on Facebook / Follow us on Twitter
IMAGE: Syda Productions