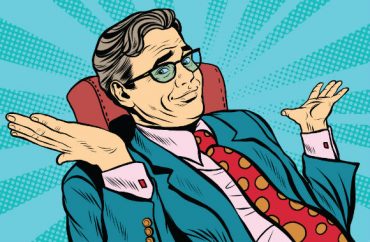 Not even a quarter of the state's minimum rate for 'accurate sampling'
Measuring campus sexual assault is one of the great objectives in higher education of the past few years, yet survey instruments tend to produce more heat than light.
They can be poorly designed, draw low or skewed response rates, reinterpret what students actually say so that it's less ambiguous, or use definitions that are so broad as to be meaningless.
Ohio University realized that the survey it conducted on "sexual misconduct victimization" was full of problems – yet it released the results anyway.
The Post reports that the survey was emailed to about 19,500 undergraduate and graduate students in the spring, and response was so underwhelming that the school might wanted to start over again:
Clickthrough rate: 11.3 percent

Completion rate: 6.9 percent

Gender ratio: 3-to-1 women

Racial breakdown: 85 percent white
Clearly this survey had such a low participation rate that any result will be suspect. It also drastically oversamples women (50.5 percent of students) and to a lesser extent whites (78.3 percent).
The administration tacitly admits this survey cannot be taken seriously, writing in the official PR publication Compass:
In light of the relatively low response rate, including the low total number of survey participants who identified as a racial, ethnic or gender minority, the [Presidential Advisory Committee on Sexual Misconduct] cautioned that the results obtained may not be representative of all OHIO students. In addition, because the survey topic focused on unwanted sexual behaviors, the results may reflect a degree of self-selection which may have influenced the results. While the survey results provide a baseline for future analysis of this issue at Ohio University, given the issues associated with the low response rate, the survey results cannot be generalized to the Ohio student population as a whole. Thus, it would be a mistake to use these numbers to generalize about the prevalence of unwanted sexual behavior in the lives of every OHIO student.
And yet, why not release results in which we have little confidence?
Even though the sample is small and not generalizable to the entire student population, we can still glean insights from the data as well as use this data as a baseline for our next climate survey.
According to the Post:
The Ohio Department of Higher Education recommends that campuses receive at least a 30 percent return rate on the survey to have an accurate sampling of the entire population.
Needless to say, the survey results released by the university will not be reproduced with detailed disclaimers by advocates who want to prove that the campus is full of "rape culture." They certainly don't care about "accurate sampling."
I'm not going to reprint the actual results, which the administration says are "not unlike" those of other colleges, because even statistics that are identified as dubious tend to stick in the minds of readers and color their thinking.
That said, here are some of the survey definitions:
Sexual assault is "any unwanted sexual act" – though "sexual" is defined as contact with "private areas" (this would seem to cover fully clothed shoulder-rubbing) and "unwanted" does not require any communication of being unwanted (say, a consensual act that stops being consensual for one silent party)

"Unwanted pursuits were defined as unwanted pursuit or contact" – yes, a tautology

Sexual harassment is language with "inappropriate sexual content or offensive sexual comments" – this can encompass First Amendment-protected jokes as well as conversations that offend third parties; the university explicitly says that being "condescending" to a person of the opposite sex is harassment
You may have guessed that a suspiciously high percentage of women reported experiencing "some kind of sexual misconduct," and only slightly fewer report sexual harassment.
There's a stark divergence between "victimized" and being "raped," showing that students are reporting many incidents that are far more ambiguous than what most people would consider sexual assault.
I'll reprint one claim because it looks like a Yogi Berra quote: "A majority of the sexual assaults according to victim self-reports occurred off campus 70 percent of the time."
Don't spend too much time thinking about that one unless you have figured out this one: "Baseball is 90% mental and the other half is physical."
Read the Post report, the PR release and the 140-page survey report.
Like The College Fix on Facebook / Follow us on Twitter
IMAGE: studiostoks/Shutterstock