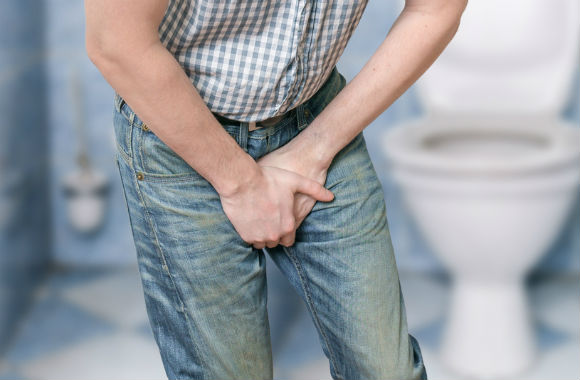 In the name of female privacy, state lawmakers and activists started 2017 by again seeking to limit who can use which public restrooms in locations including K-12 schools and colleges.
But at least one state appears to be trying to avoid the economic fallout that North Carolina suffered when it approved its so-called bathroom bill.
Texas Lt. Gov. Dan Patrick helped introduce the Women's Privacy Act, known as Senate Bill 6, in the Legislature last week.
The Texas Tribune reports that the bill would require transgender people to use restrooms based on their biological sex, with case-by-case exceptions for single-stall use. It would "pre-empt local nondiscrimination ordinances" that let people use the restroom that corresponds with their gender identity – but not in all public buildings:
"We know it's going to be a tough fight," Patrick said at a Capitol news conference announcing the bill. "But we know we're on the right side of the issue. We're on the right side of history. You can mark today as the day Texas is drawing a line in the sand and saying no." …

It also appears to essentially exempt convention centers, stadiums and entertainment venues. The legislation would not apply if "if the location owned by a government entity is privately leased to an outside entity," which is often the case for those sort of venues, [state senator and cosponsor Lori] Kolkhorst said.
The Obama administration's "guidance" to public schools, threatening their federal funding if they didn't let transgender students use their preferred restroom, was the catalyst for Kolkhorst, who called it a "federal edict":
"I filed this legislation not to start a controversy but to end one," Kolkhorst said amid loud booing from protesters lined up outside the Senate chamber.
Liberty Counsel, a religious liberty law firm, applauded the legislation in an email statement, calling it "common sense" to protect girls and women from having to "undress and be exposed to males in public facilities." It is giving free legal help to supporters of bathroom-privacy policies in 24 states.
In Washington state, however, activists aren't waiting for legislative action.
The "Just Want Privacy Campaign" said in an email Monday that it would file a ballot initiative with the secretary of state in response to a 2016 mandate by the state's Human Rights Commission:
The initiative would remove the mandate, require public schools to maintain sex specific facilities while providing reasonable accommodations for gender non-conforming students, and allow businesses to determine their own bathroom and locker room policies.
The group was caught off-guard when the commission imposed the "open bathroom and locker room rule" a year ago, and it failed to make the November ballot with an opposing measure. It points out that the commission rule also prohibits asking "unwelcome personal questions."
Chairman Joseph Backholm said:
The only restraint last year was time. We will have six months instead of ten weeks. We know that public opinion still strongly opposes open private spaces.
Just Want Privacy is not waiting for the Legislature, split between Republican and Democratic control, to advance women's privacy legislation (HB-1011) because it "lost a lot of valuable time" last year, said spokesperson Kaeley Triller Haver:
The current rule trains women to ignore their red flags and boundaries, which is not only psychologically harmful, it's actually dangerous. The list of males doing harmful things in women's spaces has only multiplied this past year. We cannot ignore the urgency of addressing this threat.
Haver did not immediately respond to a Fix request for the ballot initiative language.
Like The College Fix on Facebook / Follow us on Twitter
IMAGE: vchal/Shutterstock