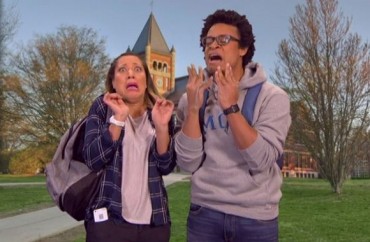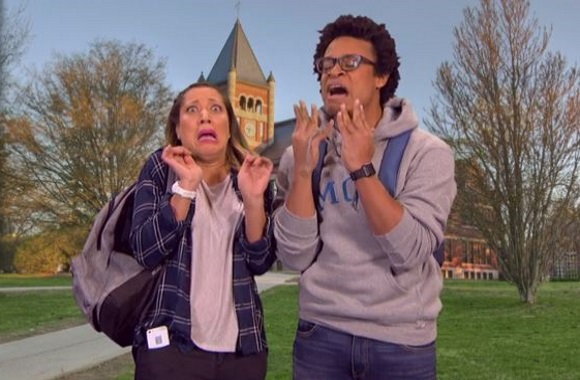 Life is pretty bleak for students in the United Kingdom, if The Prince's Trust Youth Index 2017 is any indication.
Sponsored by financial services firm Macquarie, the survey by the U.K. charity found that "overall wellbeing of young people in the UK has dropped to its lowest level since the study was launched in 2009."
Among its findings from "a sample" of 2,215 people ages 16 to 25 who answered questions by online survey provider YouGov:
48 percent of youth "experienced problems during their school or college years that prevented them from focusing on their studies" (46 percent of those "did not talk to anyone about their situation")

45 percent "did not believe in themselves when they were at school"

58 percent said "recent political events have made them anxious about their future"
Other findings: About one in three think they'll have a worse standard of living than their parents, and two in five feel like it's "unrealistic" for them to eventually own a house or get a "steady job."
The results diverge by sex, according to the survey: 31 percent of young women and 26 percent of young men "do not feel in control of their lives."
Among those without control:
69 percent of women and 53 percent of men cited "lack of self-confidence"

55 percent of women say "mental health issues make it hard for them to progress in life"
A stunning number of youth appear to have learned helplessness: 16 percent think "their life will amount to nothing" and 18 percent "do not think they have the ability to change their circumstances if they want to."
Three in five say "the current economic climate makes me anxious about my future."
A recent study by the Centre for Business Research at the University of Cambridge called into question the gloomy post-Brexit economic forecast put out by the Treasury, though the center's own study has been criticized.
Read the survey results and press release.
h/t The Telegraph
Like The College Fix on Facebook / Follow us on Twitter