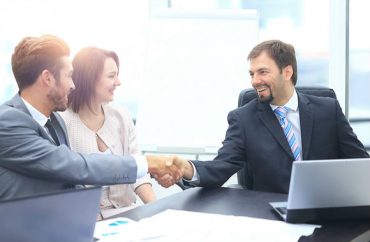 Under the Department of Education's 2011 "Dear Colleague" letter, colleges risk their federal funding if they judge students accused of rape by any standard higher than "preponderance of the evidence."
If a bare majority of a hearing panel agrees that it's 50.01 percent likely that an accused student is "responsible," that student will be forever tarred as a rapist, with reverberating consequences to career, income and relationships.
That's why Stanford University set a higher bar than other colleges for finding students responsible – first a "supermajority" of the panel, and for the past year unanimity – but now it's getting raked over the coals for that cautious approach.
Two weeks ago The New York Times reported that a student-athlete beat rape claims in 2015 after two panels, in 3-2 votes, judged he had raped the accuser, because a "responsible" finding required a 4-1 vote.
The story prominently featured criticism from victim-rights groups, and drew a stern rebuke from Stanford for "an incomplete assessment of our efforts" and why it moved to a unanimous vote.
Now Inside Higher Ed reports that both of Stanford's thresholds – the original 4-1 vote, and currently a unanimous three-member ruling – are incredibly rare in higher ed:
The Association for Student Conduct Administration could recall no other institution that required a supermajority vote, and neither could Culture of Respect, the sexual-assault-prevention arm of NASPA: Student Affairs Administrators in Higher Education, or the Foundation for Individual Rights in Education, an organization that has urged colleges to adopt such policies. Duke University appears to be the only other prominent institution that requires a unanimous vote in its sexual misconduct hearings.
The bare-majority requirement was advocated in a 2004 article on a "model student conduct code," and it was adopted by "most colleges that use hearing panels," despite the risk to accused students who already face a more-likely-than-not evidence standard:
Published in the Journal of College and University Law, the Model Student Conduct Code states that colleges with student conduct boards that consist of more than one person should determine responsibility for violating conduct rules by a majority vote, not a supermajority or unanimous decision. But, as sexual assault is a more serious charge than other forms of misconduct, such as cheating, some colleges administrators have grown uncomfortable with requiring only a majority vote in those hearings …
Duke's unanimous requirement actually goes back to 2003, even before its infamous lacrosse-team rape case:
Larry Moneta, Duke's vice president for student affairs, said this week that the policy has largely been without controversy and that the university was unaware it was in such rare company.

"Our approach is based on an analysis, done years ago, of what we believe to be the best practice for accountability," Moneta said. "It wasn't based on discussions over evidentiary standards, but on what is a fair and equitable approach for resolutions of an allegation. It was just a Duke decision that we wanted to be sure there was agreement on the outcome for something so serious."
While the Association for Student Conduct Administration writes off the supermajority threshold as too high for what it calls a "policy violation" – an accusation of sexual misconduct, which can range from nonconsensual kissing to forcible rape – the Foundation for Individual Rights in Education's Samantha Harris notes that
colleges are increasingly adjudicating claims that also involve potentially criminal conduct, so this disparity becomes troubling. Unanimity should be required for suspension or expulsion, particularly when you are using the lower preponderance of evidence standard. Otherwise, you are suspending or expelling someone based on the fact that only half of a group of people think someone was more likely than not to have done something.
Read the Times and Inside Higher Ed stories, and Stanford's response.
Like The College Fix on Facebook / Follow us on Twitter
IMAGE: ASDF_MEDIA/Shutterstock