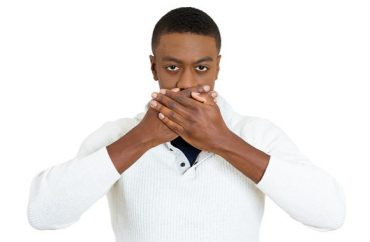 The Daily Orange has a nice feature this week on what it's like to be a Donald Trump voter at Syracuse University.
It opens with a flashback to a conservative student who got a C on his citizenship essay, apparently for political reasons, as evidenced by the "heavy counter-arguments" his professor left on the paper:
[Ricky] Miller said he intentionally wrote the next paper so it aligned with the professor's' point of view and received an A-. The professor, he added, praised him for changing his perspective. …
This was the first time Miller, now a senior, realized his political views might not always be welcome on the Syracuse University campus. Now, nearly four years later, he's experiencing it again as a college student who voted for President Donald Trump.
These students at Syracuse are like gay men who had to use subtle signals to identify each other 100 years ago:
SU students who voted for Trump painted a picture of open hostility in some classrooms and a general attitude of self-censorship for the sake of self-preservation. One such student, Safet Mesanovic, said he has talked to faculty who had discussed their support of Trump with him in private after realizing his views.
While Mesanovic is open about his "ultra-conservative" views – which makes him "the tooth fairy" at Syracuse – Miller said he came to Trump slowly and with much reservation:
In a classroom last semester, Miller said he witnessed a teaching assistant verbally attack a student for wearing Trump's trademark "Make America Great Again" hat to class. Miller said he thought the incident was unacceptable from someone in a position of power in a learning environment, though he added that he has experienced similar discrimination during his time at SU.

That type of public rebuke could seriously discourage a student from wanting to be honest in class, he said. Several student Trump supporters contacted for this story requested anonymity because of the potential for backlash similar to that.
Like The College Fix on Facebook / Follow us on Twitter
IMAGE: pathdoc/Shutterstock