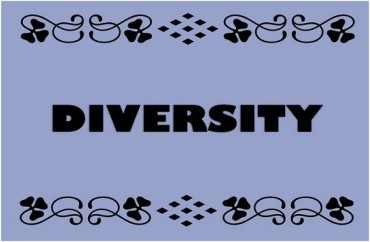 California Polytechnic State University plans to spend upwards of $20,000 for members of its College of Liberal Arts faculty to create online "resource modules" that help fellow instructors university-wide present lectures on diversity and inclusion.
Jennifer Teramoto Pedrotti, associate dean for diversity and curriculum, announced the program to College of Liberal Arts faculty in a Feb. 8 email, saying the college anticipates awarding six to eight $3,000 stipends this summer.
The stipends would pay tenured or tenure track faculty at the San Luis Obispo school to create "individual Diversity Resource Modules to be placed online for others across the university to use in creating lectures on diversity-related topics."
The modules may touch on a variety of topics, some "very specialized and others broader," according to a description of the planned project.
MORE: Cal Poly debuts sweeping diversity plan targeting curricula, faculty hiring
"When considering a topic, you might think of what would be useful to an instructor who has less background in these topics," adds the description, attached to Pedrotti's email.
The document adds a "broad definition" of diversity, saying "race, ethnicity, sexual orientation, gender, nation of origin, social class, disability, and documentation status" may be used for project proposals. Issues such as religious and ideological diversity were not included as part of the list.
Faculty awarded the stipends would be required to turn in their completed modules by Sept. 1 and must include an outline of the main points "critical for teaching the topic," as well as a bibliography of readings important for the instructor to review.
Other requirements include a list of readings for the lecture, two to three classroom activities, a list of media resources to address the topic and up to 10 "tips" or "pitfalls" important to know for teaching the specific topic.
An outline of the project implies other faculty members in the broader university are currently interested in diversity topics being taught by liberal arts instructors, which contributed to the creation of the stipends.
Cal Poly Diversity and Inclusion Resource Modules Proposal by The College Fix on Scribd
"In our growing role as a leader in the university on Diversity and Inclusion, we know that many across our campus are interested in the types of lecture topics our faculty provide in their day-to-day classes," the document states.
MORE: Diversity class presents multiple 'isms' as fact without debate
In their initial proposals, faculty must address the relevancy of their topics, develop a list of majors that could benefit from their modules and provide a statement on their credentials related to the specific topics.
Proposals are due in late March and will be reviewed by Pedrotti, who didn't reply to a College Fix request for comment. Media Relations Director Matt Lazier said the associate dean was "unavailable to discuss the matter at this time."
Lazier said diversity and inclusion are key components of Cal Poly's educational mission and creating a welcoming environment is a "longstanding priority."
"That work is being led by our Office of University Diversity and Inclusivity, with individual efforts being undertaken throughout that campus's various divisions, colleges, departments and offices," he added. "The university fully supports these efforts to help prepare our students for success in the global community and workforce."
MORE: UNC to offer diversity 'supercourse' on race, social justice
Like The College Fix on Facebook / Follow us on Twitter
IMAGE: Ron Mader/Flickr