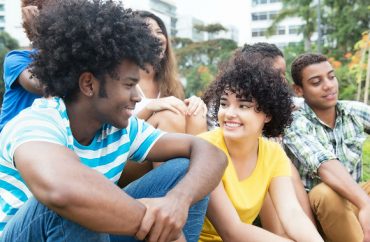 UPDATED
The University of Wisconsin-Madison is "out of reach" for black students, which is why they must be given free tuition and housing and "no fees," according to a resolution approved by the student government, the Associated Press reports.
It says that "white supremacy" is reinforced by the university considering SAT and ACT stores, and that suburban high school students are overrepresented on campus:
"The university's rhetoric suggests that it is committed to diversity and inclusion, so this legislation compels the university to move towards action — which is imperative," the resolution's author, Tyriek Mack, the association's student council representative, said in a statement. "If no one challenges the university's empty promises, then the racial composition will remain stagnant."
MORE: Standardized testing is racist, say UW undergrad researchers
It's not clear how a nonbinding student resolution "compels" the university to do anything. Indeed, a spokesperson told the AP that the resolution's methods aren't necessarily legal, or even the best way to accomplish the student government's goals. The campus's proportion of "students of color" has grown to 15 percent from 11 percent in the past decade.
The resolution also calls for "free access" to the university for former inmates who are black. It asks the university to study "the feasibility of test-optional and geographically weighted admissions."
In a statement Friday, the administration said the resolution was only the student government's view:
While we share the students' goal of increasing the number of underrepresented students on campus, we do not believe the methods that they're suggesting are either legal or the best approach to accomplishing those goals.
It can't go "test optional" because a Board of Regents policy requires either SAT or ACT results with applications:
These data points are just one of many factors considered under UW–Madison's holistic admissions process that seeks to recognize and identify students with a diversity of experiences, leadership capabilities, and academic indicators of success and potential who would succeed at UW–Madison. That approach is consistent with other Big Ten universities and our national peers.
UPDATE: The administration released a statement Friday responding to the approved resolution. The article has been amended with its views.
h/t Jonathan Turley
MORE: Tyriek Mack says profs should draw the line at 'controversial topics'
MORE: Universities, students of color embrace segregated spaces on campus
Like The College Fix on Facebook / Follow us on Twitter
IMAGE: Daniel M Ernst