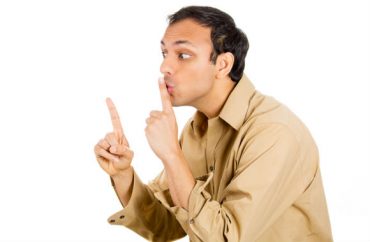 UPDATED
'We never asked students to inform or spy on each other'
The University of Arizona was offering $10 an hour to students who promote social justice in campus housing and report bias incidents to Residence Life staff.
Following a report by Campus Reform calling attention to the "Social Justice Advocates" position, the listing was removed. The web address now redirects to a page that says:
This position is currently closed. We are in the process of reviewing the title and responsibilities.
Information about the position, including expectations, responsibilities and compensation, is not visible on an archived version of the listing, which was taken down sometime after Wednesday. But its raison d'etre is visible:
The Social Justice Advocates (SJA) Position is one that is grounded in the multicultural competency framework and allows student staff to gain the awareness, knowledge, and skills necessary to work effectively with students and residents across cultures and identities. The position calls for an understanding of social identity groups, experiences, histories, and practices as it relates to every day life and life at the University of Arizona.

The position also aims to increase understanding of one's own self through critical reflection of power and privilege, identity and intersectionality, systems of socialization, cultural competency and allyship as they pertain to the acknowledgement, understanding and acceptance of differences. Finally, this position intends to increase a student staff member's ability to openly lead conversations, discuss differences and confront diversely insensitive behavior.
Campus Reform had reported the 10-hours-a-week position involved setting up "bulletin boards in the halls" related to social justice and hosting "social justice modules once a month" for resident advisers. SJAs would also report bias incidents to Res Life staff and host twice-a-semester "Real Talks" with residents.
A spokesperson told Phoenix New Times that the only thing changing about the job is the title, because "social justice" is a "politically charged" phrase that "sets off alarms." Four advocates and a supervisor were hired for the job, which starts in the fall.
New Times said the original listing also explained that SJAs would "promote inclusive communities through positive interactions" and "confront diversely insensitive behavior." They would be trained in critical race theory but not forced to "believe in those concepts," officials told the publication.
While Nicholas Sweeton, executive director of Residence Life, said SJAs won't be "spying" on students, New Times said other officials told the publication that "microaggressions could be reportable" if they are part of a bias incident, and the microaggressor would be "contacted by school officials."
Asked to clarify the status of the SJA position, whether its duties were previously part of another job, and what alternate titles and responsibilities are under consideration, a spokesperson told The College Fix:
We are reassessing the title and job duties for the advocate position. The existing description failed to communicate thoroughly what we intended, so we have some work to do.

Please know that we never asked students to inform or spy on each other.
h/t Campus Reform
UPDATE: The university responded to a query after this article was published. Its response has been added.
Like The College Fix on Facebook / Follow us on Twitter
IMAGE: pathdoc/Shutterstock