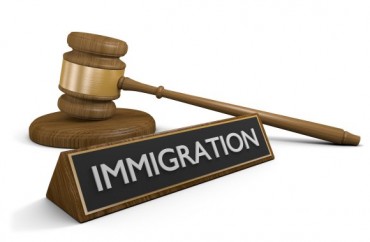 A group of North Carolina high school students recently lobbied the state's legislature for "tuition equality regardless of immigration status."
The students were taking part in an annual lobbying event known as "undocugraduation," which is meant to highlight the fact that illegal immigrants are required to pay the more expensive out-of-state tuition rate, reports Indy Week.
The event has been held for the past five years with the purpose of demanding "fairness, opportunity and equal access to education" for North Carolina's tens of thousands of illegal immigrant students, according to the event's website.
There are an estimated forty-two thousand undocumented students within North Carolina's school systems, but hundreds of high school graduates each year are barred from going to college because of its out-of-reach cost. Under state law, undocumented students are ineligible for in-state college tuition and instead have to pay the pricier out-of-state rate. It's a requirement immigration advocates and students have long argued is prohibitively and unnecessarily expensive: at UNC-Chapel Hill, for instance, tuition and fees for full-time in-state undergrads amount to $8,898 a year; for out-of-state students, they're $34,588.

That cost, high school senior Monserrat Perez told the INDY, can be a major deterrent for students eager to continue their education.

"A lot of students worry about having enough money for college," Perez says. "And that can be a limitation for a lot of students. They have that mindset—that they won't be able to pay for it. And that's a barrier, That is a constant fear and struggle that each undocumented student goes through.
Two "tuition equality" bills are in committee in the North Carolina legislature at the moment, though both bills "have only Democratic sponsors" and face tough prospects in the state's Republican-controlled House and Senate.
MORE: Emory University to pay '100 percent' of the financial need of students in country illegally
Like The College Fix on Facebook / Follow us on Twitter
 IMAGE: Shutterstock