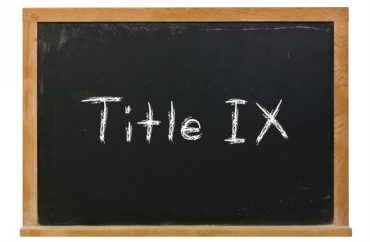 A Pennsylvania liberal arts school has been chastened by its legal brush with a student it expelled after allegedly denying him "even minimal due process protections" in a campus sexual-assault investigation.
The Meadville Tribune reports that Allegheny College settled the federal civil-rights lawsuit brought by "John Doe" in February. It had already been sent to mediation by the judge and a mediation result reached in May.
Doe alleged that Allegheny consistently kept him in the dark throughout the 2015 proceeding initiated by "Jane," tilted it against him at every turn and gave him no "meaningful appeal" of his expulsion, the most severe sanction a college can impose:
The lawsuit claimed Allegheny tried to coerce John Doe into giving an uninformed statement to the college and "Allegheny violated its own policies by denying John a copy of Jane's complaint on Jan. 22, 2015, and then continuing to withhold Jane's complaint from him."

"Allegheny engaged in a pattern of conduct and employed methods, including arbitrary deadlines, unreasonable notice, and unfairly withholding information, which violated its own policies, all of which denied John a meaningful opportunity to defend himself against Jane's false claim," according to the lawsuit.

The lawsuit claimed "Allegheny failed to interview and refused to allow testimony from a key witness that proved that Jane's allegation was false and made in an effort to manipulate Allegheny's policy."
The settlement doesn't indicate what Doe received in return for dismissing the suit. He had demanded reinstatement to Allegheny and expungement of the findings against him.
h/t #RepealVAWA
Like The College Fix on Facebook / Follow us on Twitter
IMAGE: CLS Digital Arts/Shutterstock