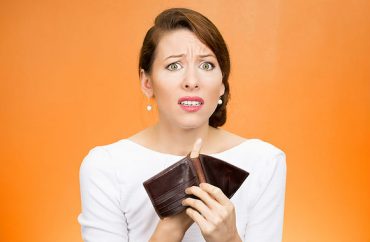 Louisiana State University has a novel way of improving graduation rates: It's going to charge students way more.
The Daily Reveille reports that LSU is hiking the "Student Excellence Fee" by $270, "totaling $575 for undergraduate students" – an 89 percent increase:
According to the Office of Academic Affairs, the funds will be utilized specifically for hiring faculty and increasing graduation rates.

"The fee approved by the LSU Board of Supervisors is geared directly to improvements in the classroom," the Office of Academic Affairs said in a statement. "LSU is competing with universities across the country to retain and attract top faculty to provide teaching and research opportunities for our students. These fees will go to helping to attract and maintain our faculty, in addition to instruction and support services of the University."

Student fees will be applied to services such as tutoring and counseling, according to the OAA. These improvements would address requests like classroom refinements, software and hardware upgrades.
The Student Excellence Fee is one of five that are not considered "required fees," which support student services including the health center and student government. Required fees for this fall will reach $631.70, and total fees will run $1,664.70, a 69 percent increase from fall 2013, the paper said.
One incoming student shrugged, telling the Daily: "I believe that the fees are outrageous, but if that is what it takes to ensure that we as students obtain a high quality education, it's all worth it."
The Office of Academic Affairs blamed insufficient state appropriations for the fee hikes.
Like The College Fix on Facebook / Follow us on Twitter
IMAGE: pathdoc/Shutterstock