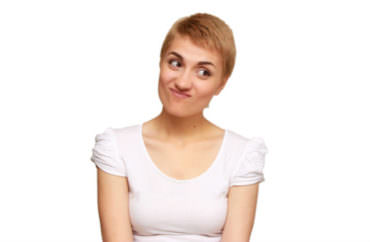 Brown University has announced it will be the recipient of a $30,000 grant from the Association of American Colleges and Universities to address "racial justice and equality."
The Ivy is one of ten "Truth, Racial Healing and Transformation campus centers" according to The Brown Daily Herald, and as such its duty will be "addressing the historic and contemporary effects of racism and leading transformative change." Appropriately enough.
Two of the initiatives the university is planning are discussion groups for female Muslim students and another for black students. The latter will focus on — wait for it! — "issues of identity, race, gender, colorism, classism, [and] dynamics within communities of color."
"Colorism." That's a new one.
The press release added that [initiative leader Reverend Janet] Cooper Nelson said she hoped that creating an intimate setting would provide [Muslim] women with an opportunity to "talk through the complexities of their experiences and the dynamics of tradition and identity."

"Our TRHT project will maintain the hospitality, healing, empathy and discourse that were effective in the pilot but augment these with academic counsel, mentoring and leadership development to heighten its impact," she said.

The implementation of both projects will include periodic student assessments to evaluate "how students' views of themselves change and whether they find the programs effective," according to the University's press release.

Over 125 campuses submitted applications for the grant earlier this summer. To be considered, the University had to submit proposals intended to "engage and empower campus and community stakeholders to uproot the conscious and unconscious biases and misbeliefs that have exacerbated racial violence and tension in American society," according to a press release issued by the AAC&U.
Other "Truth, Racial Healing and Transformation" campuses include Duke, Rutgers University-Newark, Spelman College, and … The Citadel??
MORE: Brown U. researcher given $5 million grant to discover frat boys drink more than their classmates
MORE: Brown students protest Pepsi CEO's honorary degree due to cultural appropriation, ties to Trump
Like The College Fix on Facebook / Follow us on Twitter
IMAGE: Shutterstock