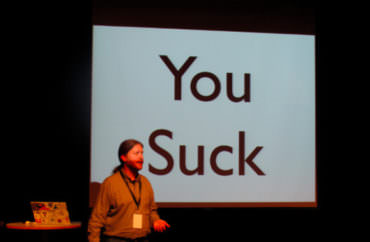 Any time an Ivy League confab chews the philosophical fat about the roots of a major social ill, you can bet that either the United States, white people, capitalism, or the West in general is the culprit.
Or all of them.
A Cornell panel discussion, "Racial Politics and Xenophobia in the Age of Trump and Brexit" hosted by the Minority, Indigenous and Third World Studies Research Group, cast blame on the latter two last Friday evening.
Panelist Arun Kundnani of New York University said that "Contemporary attitudes toward Muslim culture and the perception of extremism are products of Western imperialism," according to a report by The Cornell Daily Sun.
"The imperialist lens is not limited to foreign or domestic Islamophobic policy but plays a role in shaping progressive calls to integrate Muslim culture into Western society, Kundnani added.
The professor, who claims he was "miseducated" at Cambridge University, is the author of The Muslims are Coming! Islamophobia, Extremism, and the Domestic War on Terror and The End of Tolerance: Racism in 21st Century Britain.
Prof. Miguel Mollino of the University of Naples chimed in, alleging that Italy's "lack of self awareness" has made it tough "to address pressing issues regarding treatment and abuse of European refugees and migrants."
"[It is] difficult to struggle against [racial issues] when you cannot name things by what they are," he said.
Prof. Priyamvada Gopal, English, University of Cambridge, spoke about the predictive power of comparative politics, alluding to several salient similarities between Indian and American politics.

Gopal drew comparisons to Indian Prime Minister Narendra Modi's assertion of "Hindu supremacy" and "white supremacy" and Modi and Trump's rise to power through a majoritarian wave.

Trump and Modi's rhetoric of economic inequality, identity politics, targeting of journalists and chauvinism share similarities, she said.

Gopal concluded her lecture urging people to resist and confront the rising islamophobia and xenophobia by reciting a verse by Turkish poet Nâzım Hikmet.

"Being captured is beside the point, the point is not to surrender," she quoted.
If you were pondering Professor Gopal's background, her "primary interests" lie in "colonial and postcolonial literatures" with ancillary pursuits in "gender and feminism, Marxism and critical theory, and the politics and cultures of empire and globalisation."
MORE: Western freedoms are 'violence' on par with (non-Western) homophobia
MORE: Loyola to let students bypass Western civilization classes for 'diversity courses'
IMAGE: Shutterstock
Like The College Fix on Facebook / Follow us on Twitter