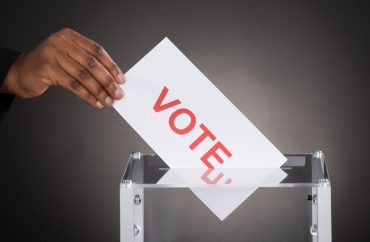 It's also 'intimidating' to new students
You want to get rid of the term "freshman"? Fine, but come up with a better reason than this.
Trinity College Dublin in Ireland told students and staff today that it's taking "man" off the word that's used to describe first- and second-year undergraduates, and now simply describing them as "Fresh," following recommendations from the Equality Committee, The Independent reports.
The change will take three years but it will be "cost neutral with minimal disruption," and it will show the university's "commitment to gender equality," according to Vice-Provost Chris Morash and Students' Union President Kevin Keane.
Keane literally told the Independent the change would make the college less "intimidating" for new students.
Here's their stated reason for making this change now:
The announcement ends with a statement that "as we approach 100 years of women's suffrage in Ireland in 2018, it is timely to reflect on changes in our student body since "Freshman" first came into use, and to ensure those changes are reflected in the name we give them."
That's right: Women being able to vote for 99 years means that the universal sense of the word "man" (as short for "human") is anti-woman and anti-democracy.
For some reason, the switch to "Fresh" also means "all new buildings on the campus now must have gender neutral toilets," according to Keane.
MORE: Yale considers replacing 'freshman' with 'first-year'
IMAGE: Andrey Popov/Shutterstock
Like The College Fix on Facebook / Follow us on Twitter