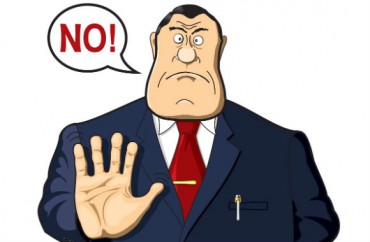 UPDATED
'Other Berkeley groups are lighting the campus on fire, throwing rocks through windows'
The University of California-Berkeley officially recognizes one libertarian student club on campus. It recognizes several progressive groups with overlapping missions.
Guess which kind of student group has been denied official recognition – and the opportunity to reserve campus space, invite speakers and get funding from its members' own student fees –  because it's "too similar" to another.
The Alliance Defending Freedom filed a federal lawsuit against the taxpayer-funded university on behalf of a nascent chapter of Young Americans for Liberty, targeting the school's recognition policies for lacking "objective, content and/or viewpoint neutral criteria."
When the YAL chapter submitted an application for registered status, a "peer leadership consultant" identified only as "Daisy" quickly rejected the application, telling the chapter it was "too similar to Cal Libertarians" and ordering it to "work with" that club.
Because it was rejected the day of the deadline for applications, the YAL chapter has been unable to do anything a recognized club can do for the fall semester, including reserving space for spring events, according to the suit. It has also been wrongly "limited in its ability" to recruit new members and "advocate for their ideas on campus."
As a result it has spent more than $100 of its own money on activities that would be covered by the student fee allocation for registered clubs. Meanwhile, the administration recognizes multiple iterations of left-wing and progressive clubs: two for Democrats, two for far-left students, and three for LGBT groups.
In an emailed statement to The College Fix, Berkeley spokesman Dan Mogulof said the university "categorically rejects the allegation that a decision regarding the status of a student organization was made based on the group's political perspectives or beliefs."
Mogulof said the system's policies prohibit denying recognition based on political viewpoint, adding "it has never happened in the past, and will never happen in the future." He also pointed out that Berkeley recently recognized the formation of the new "Berkeley Conservative Society."
"University policies do seek to ensure that there is not more than one group with the exact same focus or charter, given that there are approximately 1000 student organizations on the Berkeley campus," he said.
He noted YAL's initial application was very similar to an existing libertarian organization, but it is "still able to register and be recognized."
"All they need to do is confer with the Libertarian organization and decide if they want to combine or remain separate. In short, no final decision has been made as the process is not yet complete," he said.
The lawsuit names UC System President Janet Napolitano and Chancellor Carol Christ as defendants in their official capacities. It's a black eye for Christ in particular, who has sought to reclaim the university's mantle as the home of the Free Speech Movement.
Others are also named in their individual capacities for direct actions that violated the chapter's constitutional rights: Stephen Sutton, interim vice chancellor of student affairs; an unknown director of the LEAD Center, which oversees club applications; and "Daisy," who rejected the chapter's application.
In a statement, YAL President Cliff Maloney said it was "absurd to think that other Berkeley groups are lighting the campus on fire and throwing rocks through windows, but YAL's efforts to peaceably promote the message of liberty are being shunned by university administrators."
Read the lawsuit and statement.
Editor's note: This article has been updated to include a statement from UC Berkeley.
MORE: UC-Berkeley working with FIRE to improve 'unjustified' speech rating
MORE: Carol Christ tells students their best 'safe space' is inner resilience
IMAGE: pavelmir/Shutterstock
Like The College Fix on Facebook / Follow us on Twitter