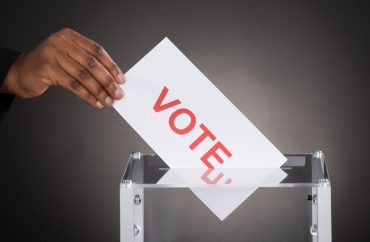 'Public debates about freedom of expression can have a silencing effect'
Even as Wilfrid Laurier University exonerated a teaching assistant for showing students a debate on gender-neutral pronouns, a nascent university task force could undermine freedom of expression and academic freedom, judging by its potential members.
National Post columnist Christie Blatchford reports that a majority of members of the freedom-of-expression task force will be reserved for faculty, and five of those seven will be "directly elected":
Twenty-three nominees are running for those seats, the National Post has learned, and only three of them appear, from the statements they were asked to submit, to be overt defenders of free speech.

A half dozen others appear neutral on the issue, but the majority have either signed petitions of support for the school's "transgendered community" or expressed support for the non-existent complainant in the [Lindsay] Shepherd matter.
The Canadian university said it would create a task force in the wake of the controversy over how it handled allegations of transphobia, gender violence and legal violations against Shepherd for her classroom lesson that showed a TV Ontario clip.
Dozens of faculty have been vocal in their view that the negative attention visited on the university constituted harm and physical threats to both faculty and community members who do not identify with their birth sex. In a petition, they even demanded the school monitor and report "hate" based on gender expression to the authorities.
MORE: University president admits it violated rules to investigate Shepherd
Updated WLU Faculty Open Letter. pic.twitter.com/0eFEwyItIq

— n. balan (@neilbalan) November 27, 2017
Shepherd's own department of communications studies also released an open letter that was published on Medium the same day the university publicly exonerated her.
Signed by 20 faculty and affiliate faculty, including the lead signatory of the earlier petition, the letter says Shepherd's secret recording of her disciplinary meeting with two professors "sparked columns and op-eds that rushed to assess the meeting, generalizing from this single event a diagnosis of our program, the University, and the state of higher education in Canada."
Though it said the meeting was marked by a "power imbalance" between Shepherd and professors, and that teaching assistants "should be encouraged to bring someone representing them" and even unionize, the letter contradicts President Deborah MacLatchy's statement that the meeting had no grounding in university policy:
As we understand it, [Shepherd's supervising professor Nathan] Rambukkana did not operate unilaterally when he called a meeting with his TA. Rather, we believe, he acted in response to a disclosure made by one or more students to University offices set up to provide confidential student support. Upon being notified of this disclosure, Dr. Rambukkana — as course instructor — understood that he had a responsibility to act in line with University policies, including those laid out in the Gendered and Sexual Violence Policy.
MORE: Task force will examine academic freedom 'in a safe learning environment'
Members of the Wilfrid Laurier University communication studies department wrote an open letter to academic colleagues across Canada today regarding the Lindsay Shepherd incident. https://t.co/shU3WKK6Ft

— ishmael n. daro (@iD4RO) December 18, 2017
It also defended Rambukkana's academic freedom to set "parameters for the multiple tutorials that supplement his lecture" and "have workplace meetings with TAs regarding how course material is taught":
We maintain that the use of materials that invite controversy into the classroom needs to be approached with pedagogical care and forethought.

Public debates about freedom of expression, while valuable, can have a silencing effect on the free speech of other members of the public. We uphold the rights of trans, non-binary, and queer folk to be addressed in our classrooms in ways that they define. Those in positions of authority in the classroom — faculty, instructors, teaching assistants — are not sitting equally around the table with students.
After saying freedom of expression can be chilling to others, the letter says it's "simply preposterous" to claim that the Communications Studies program "shelters students from real-world issues or fosters classrooms inhospitable to discussing contentious issues from different vantage points":
Likewise, commentators who characterize our students as millennial "snowflakes" not only insult our students but also paint a dramatically inaccurate representation of what happens in our classrooms, where students participate in facilitated, respectful, and rigorous critical and scholarly discussion regularly.
They claimed without evidence that "individuals who see themselves as noble defenders of free speech" have chosen to "intimidate" faculty and students to such a degree that unstated "protective measures have been taken in an attempt to secure their safety."
Shepherd said one of the signatories of the letter will supervise her next teaching assignment. Though Rambukkana's name isn't on it, she said the letter was sent to an academic association where he serves as a "member-at-large."
Despite the statement from @PresMacLatchy yesterday, WLU Communication department doubles down! They claim "defenders of free speech…intimidate our faculty and students." Fascinating. Best part: the prof who I will be TAing for next term has signed this letter. Hmmm… https://t.co/dplg94D3mV

— Lindsay Shepherd (@NewWorldHominin) December 19, 2017
Read the Post report and new faculty letter.
MORE: Faculty union won't specify alleged threats to 'physical safety'di
IMAGE: Andrey Popov/Shutterstock
Like The College Fix on Facebook / Follow us on Twitter