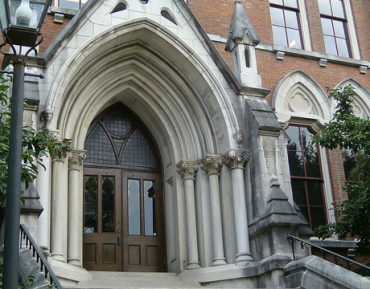 Fix contributor Kyle Blaine will be part of a segment airing during Special Report with Bret Baier tonight (6 p.m. ET). The segment is on the Christian groups facing administration pressure at Vanderbilt, which he reported last week.
We'll actually have an update on the story tomorrow with an expert on free speech, but if you need a refresher:
In response to the university's initial review, Gunter said the CLS made two changes to their constitution. The first was to remove specific biblical passages from the document, and the second was to insert the text of the university's nondiscrimination policy.

Still, the university took issue with a provision in the constitution that requires leaders to run bible studies and prayer groups.

"A policy that limits religious groups' ability to have religious leaders and activities decreases religious diversity," Gunter said. "Vanderbilt should ensure its non-discrimination policy does not undermine the university's religious diversity."
Blaine was a 2011 summer intern at Reason Magazine through the Student Free Press Association, a nonprofit which houses The College Fix.
Like The College Fix on Facebook / Follow us on Twitter