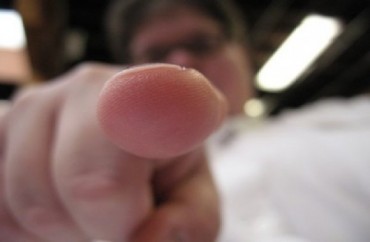 The University of North Carolina-Wilmington's Mike Adams, well-known for his outspoken pro-life views, was recently contacted by a professor from another college asking him if he "inspired" Robert Dear, the guy who shot several people at the Planned Parenthood clinic in Colorado Springs on Friday.
Elmhurst College's Richard Greenleaf, a sociology and criminal justice professor, queried Adams via email if he had corresponded with Dear, and perhaps "inspired" him to "complete his mission of murdering a university officer and 2 civilians."
Greenleaf attached the mugshot of Robert Dear, the suspected gunman who killed three people when he attacked the Colorado Planned Parenthood, to his email. The subject line of the email read, "Another Mike Adams inspired nut case."

According to Adams, the two professors have never actually met, but he has received many emails from Greenleaf in the past. A columnist for Townhall, Adams has even shared one of Greenleaf's unsolicited emails regarding a class syllabus. Adams told TheBlaze that Greenleaf regularly sends him emails to ask about his involvement any time there is a mass shooting or tragedy.

Greenleaf told TheBlaze that his inquiries into Adams' involvement with tragedies of this nature stem from his writings at the conservative news site.

"Rhetoric has consequences," Greenleaf simply said.
Adams says he has never met nor corresponded with Dear.
He says that Greenleaf contacts him every time there's a shooting — to "specifically blam[e] me for the shooting."
RELATED: UNC's Mike Adams is back, trolling abortion activists who suppress speech.
Like The College Fix on Facebook / Follow us on Twitter
IMAGE: a2gemma/Flickr