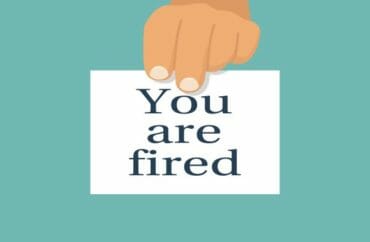 A professor at a Connecticut community college was fired after he gave administrators a "Nazi salute" during a faculty meeting.
Housatonic Community College President Paul Broadie II announced last week that Charles Meyrick had been terminated due to "serious misconduct."
According to Boston.com, Housatonic officials said the business professor's November actions were "part of 'increasingly alarming behavior.'" Making matters worse was the fact that the Tree of Life Synagogue shootings had occurred only a few days prior.
Mark Ojakian, president of the colleges and universities system, added that Meyrick's histrionics caused "several participants to exit the facility out of fear for their safety.''
According to the school investigation report , Meyrick acknowledged he shouted ''sieg heil,'' a German phrase for ''hail victory'' noted for its use at Nazi rallies, and gave a Nazi salute from his seat in the crowd in the auditorium, as a way to show the meeting's leaders that their effort to silence his dissent was ''tyrannical and wrong.''

Meyrick and a college system official got into an argument about consolidating curriculum, and the official asked Meyrick to leave because of his disruptive behavior, including his calling the official a liar, the report said. Meyrick saw the request to leave as officials trying to stop him from expressing his opinion, the report said.

Police said they were called to the auditorium and after the meeting asked Meyrick to leave campus. Meyrick responded by asking, ''What if I don't?'' and a lieutenant told him he'd be arrested, police said. Two officers then escorted him from campus without incident.
Meyrick referred to his actions as "miscalculations"; when asked why he kept it up for so long he said he "needed time to contemplate how to get out of the situation."
Inside Higher Ed reports Weyrick previously had been suspended for his protest.
Read the full Boston.com article.
MORE: 'Nazi' wrestler teacher gets to keep education gig
MORE: Conservative scholar at Claremont targeted with Nazi slur
IMAGE: hvostik / Shutterstock.com
Like The College Fix on Facebook / Follow us on Twitter